Which one is better - CRH (China Railway High-speed) or Shinkansen (Japanese Super Express)?
QUORA网站读者评论:
Nathan Palovcik
To compare the shinkansen and Chinese CRH is somwewhat akin to comparison between a Rolls-Royce and a Geely.
The Japanese shinkansen literally invented commercial high-speed rail travel, introduced in time for the 1964 summer Olympics. Its technology has been refined and perfected ever since, and the shinkansen network has a *literal* perfect safety record for casualties - there has never been a single passenger death due to accident or mismanagement in 54 years of service. Might I also add; that service runs 365 days a year, 19 hours a day, on some lines every 3 MINUTES, and speeds up to 330km/h. Your local city subway probably doesn't run every 3 minutes.
把新干线和中国高铁做比较,有点类似于把劳斯莱斯拿来和吉利相提并论一般。
日本新干线是在1964年夏季奥运会之前发明的商业高速铁路系统。从那时起,新干线的技术就不断改进和完善,新干线网络的人员伤亡安全记录完美无缺——在54年的运行历史中,从未发生过一起因事故或管理不当造成乘客死亡的事件。我还要补充一句:这可是全年365天,每天19小时运行的,有些线路每3分钟运行一班,时速可达330公里。你所在城市的地铁可能都未必有每3分钟一趟吧。
By contrast, the Chinese high-speed rail system is a hodge-podge of purchased and outright-stolen technology from every worldwide high-speed manufacturer, and the network was built to its huge size in the span of barely a decade at huge expense. You can literally see the deliberate intent in the purchase orders made by the Chinese state railways; trainsets from Kawasaki, Kinki Sharyo, Alstom, Siemens, Bombardier. Chinese state railways purchased them all with the intent to reverse-engineer them and build competing products to internalize their own network and export competing products abroad, which they are now attempting to do with newer CRH-series trainsets.
相比之下,中国的高铁则是从世界各国高铁制造商那里购买或盗窃的技术大拼盘,在短短10年的时间里,中国的高铁网络以巨大的成本建成了庞大的规模。你可以从中国国家铁路公司和川崎、近畿车辆、阿尔斯通、西门子、庞巴迪的采购订单中发现他们的意图。中国国有铁路购买这些列车的目的是对它们进行逆向工程,打造竞争性产品和自己的高铁网络,并向境外出口有竞争力的产品。目前,中国国有铁路正试图用更新的高铁系列列车来实现这一目标
Alexis Eggermont, Lived in China
My experiences on both have been quite similar. Similar speed (the CRH used to reach 350 km/h but this was brought down to 300), similar smoothness, both very comfortable. The main difference (again, my experience only) is CRH trains being more crowded and noisy (noise generated by people, not the train).
For safety, the Shinkansen has a spotless record. The Shinkansen has been operating longer but as of 2015 has a network almost 10 times smaller than the CRH (List of high-speed rail lines), so I could imagine that the number of cumulative passenger-kilometers traveled on the CRH is now higher than the Shinkansen. I do not think it's possible to extract statistically significant patterns from so few incidents.
Generally, I believe the CRH is cheaper per kilometer traveled, as is generally the case when it comes to transportation in China vs Japan.
译文来源:三泰虎 http://www.santaihu.com/46788.html 译者:Joyceliu
这两种列车我都搭乘过,没有什么区别。速度相似(中国高铁时速曾达350公里/小时,但现在降到了300公里/小时),运行平滑度相似,都非常舒适。主要的区别(再次强调,这只是我个人经验)是中国高铁列车稍微拥挤和嘈杂一些(这是人而不是火车造成的噪音)。
安全方面,新干线无可挑剔。新干线运营历史更长,但截至2015年,其网络规模几乎只有中国高铁(高铁线路列表)的1/10,因此我可以想象,现在乘坐中国高铁的旅客公里累积里程比新干线还多。我认为从这么少的事故中提取统计模式是不现实的。
一般而言,中国高铁每公里的费用更便宜,跟中国和日本的交通成本一样。
Jonas Sauciunas
While some try using historical achievements of the Japanese Shinkansen (invention of the HS trains) I don't see how that really matters to somebody who wants to have a good and comfortable journey.
Let's look at the objective criteria:
尽管有些人想拿日本新干线(高铁列车的发明)的历史成就说事,但我不明白,对于那些想要拥有一段美好舒适旅程的人来说,这真的很重要么。
我们来看看客观标准:
Speed. CRH takes the cake here. Much of the HS network in China is designed for 350+KM/H operation. Capped at 310KM/H for most part and 350KM/H on Beijing Shanghai line. Both maximum and average speeds are exceeding anything on the Shinkansen network.
Comfort. CRH wins here easily. Simply because tracks are new and built to much higher technical specs. 7000m curve radius on 300+KM/H lines al;lowing to make turns at 350+KM/H, ballastless tracks and continuous 350KM/H speeds for THOUSANDS of kilometers are unheard of in Japan or anywhere else in the world for that matter. While this is indeed because it's new (Shinkansen is obviously much older for most part) the fact remains that CRH is a faster AND more comfortable train service.
Service. Shinkansen takes this one as Japan has extraordinarily good service culture and Shinkansen is part of that. CRH service is also good though.
Stations. Japanese stations tend to be smaller but centrally located. CRH stations tend to be larger, more spacious and located outside city core (exceptions exist though).
Safety. Shinkansen has a pretty much perfect track record in terms of fatalities. Despite that both systems should be considered as very safe provided the network size and ridership figures.
Overall technology. CRH takes this one. As mentioned before, due to objectively higher tech specs applied to tracks and trains. While Japanese train makers and engineers are probably capable to match their Chinese colleagues this only applies in theory as it would not make economic sense for Japan to upgrade everything just to increase the speed and comfort a bit. In practice China has got better technology which is actually functioning so, once again, this goes to CRH.
速度。中国高铁胜出。中国的高铁网大部分是为350公里/小时以上的运行时速而设计的。北京至上海高铁的最高时速为310KM/H,最高时速为350KM/H。新干线网络的最高时速和平均时速都较为逊色。
舒适度。中国高铁轻松获胜。原因就是轨道是按照更高的技术规格新建的。300公里/小时的线路拥有7000米的曲线半径;350公里/小时的低转弯速度下,无碴轨道和连续350公里/小时的运行速度在日本和世界其他任何地方都是闻所未闻的。虽然这确实是因为它比新干线新(大部分新干线显然要老旧得多),但事实仍然是中国高铁提供了更快、更舒适的列车服务。
服务。新干线胜出,因为日本有非常好的服务文化,新干线是其中的一部分。不过中国高铁的服务也很不错。
车站。日本的车站往往较小,但位于市中心。中国高铁的车站往往更大、更宽敞,位于市中心以外(不过也有例外)。
安全。新干线的伤亡记录非常完美。。尽管如此,考虑到铁路网和客流量的规模,这两个高铁系统都是非常安全的。
总体技术,中国高铁胜出。如前所述,是因为轨道和火车上应用了更高规格的技术。尽管日本火车制造商和工程师可能有能力与中国同行相匹敌,但这是理论上的,因为日本的一切升级都只是为了提高速度和舒适度,在经济上没有意义。实际上中国拥有更好的技术,这些技术实际上正在发挥作用,所以,中国高铁再次胜出。
To sum it all up, China has faster, more comfortable trains which run on a larger and more advanced infrastructure. Japan has better service and safety record. You decide which one you prefer.
综上而言,中国拥有更快、更舒适的列车,运行在更大、更先进的基础设施上。日本有更好的服务和安全记录。你喜欢哪个,看你自己了。
PauLo Huang, Chinese
In technology terms, the latest CRH is a hybrid of Japanese Shinkansen, French TGV and German ICE. Early versions of CRH is the Japanese Shinkansen or French TGV or German ICE, because China directly imported these models and technologies.
If you have travelled with any of these three high speed trains, chances are they look and feel like very much the same.
In terms of comfort, Chinese travelers are lourd, which is well known worldwide. So there will be more noise than Shinkansen. And it is allowed to bring your own meal and beverages onboard the train, also hot meals and instant noodles are served inside the train. So there will be a bit problem regarding the odor. Early models of CRH have only squat toilets so be careful when you travel between Beijing and Tianjin, Shanghai and Hangzhou, on these oldest CRH lines there are still squat toilets.
Apart from these three issus, CRH is a bit wider and bigger than Shinkansen, so you will have more space in second class seats, if you are in first and special class or sleeper class, this will be very comfortable.
In terms of price, cost per km for CRH is lower than Shinkansen, but China is much bigger, the longest CRH line is from Harbin to Wuhan(14 hours and 2446 km), cost 880 yuan for second class.
在技术方面,最新的中国高铁是日本新干线、法国TGV和德国ICE的混合体。中国高铁的早期版本是日本的新干线或法国的TGV或德国的ICE,因为中国直接进口了这些模型和技术。
如果你曾经乘坐过这三列高速列车中的任何一列,那么它们的外观和感觉很可能非常相似。
在舒适度方面,中国游客很吵闹,这是全世界都出了名的。所以会比新干线吵一点。火车上允许自带餐食和饮料,火车内还提供热餐食和方便面。所以会有点味道。早期的中国高铁模型只有蹲式厕所,所以当你在北京和天津、上海和杭州之间旅行时要小心,在这些最古老的中国高铁线路上仍然有蹲式厕所。
除了这三个问题外,中国高铁比新干线宽敞一点,大一点,所以二等车厢位置的空间会更大,如果你乘坐的是头等车厢、特别车厢或卧铺,会非常舒适。
在价格方面,中国高铁每公里的成本比新干线低,但中国面积要大得多,最长的中国高铁线路是从哈尔滨到武汉(14小时2446公里),二等车厢的车票要价880元。
B.J Moose
Oh joy, another troll question on Quora. Let me ask you which is better; a Rolex watch or a Chinese knockoff Rolex watch? The Chinese railway ministry contracted to have Hitachi, Alstom, Siemens and Bombardier designs produced and then after receiving several train sets continued to build them itself.
By contrast the Japanese are world pioneers in high speed train travel. They introduced it and by and large single handedly perfected it, designing and putting the Shinkansen network into place more than 10 years before any other country in 1964.
at peak times on the Tokaido Shinkansen trains run every three minutes and the average annual punctuality record of the network is less than 20 seconds late across all services, despite routes that run up to 900km. In 50 YEARS of service, carrying over 7 BILLION passengers, the Japanese Shinkansen network has never had a single passenger fatality due to accident onboard. Not even ONE. (obviously and sadly, suicides don't count here)
but I think the safety record and punctuality record speak for themselves.
哦,Joy,这是Quora上又一个钓鱼贴。我来问问你,看劳力士手表和中国的假冒劳力士手表,哪个更好?这跟中国高铁列车的情况一模一样完全相同。中国铁道部与日立、阿尔斯通、西门子和庞巴迪签订了合同,获得它们的设计,然后在收到几对列车后,开始自行制造。
相比之下,日本人是世界高速列车的先驱者。他们创造了新干线,并在1964年独自完善了新干线网络,比其他任何国家都早了10多年。
东海道新干线在高峰期每3分钟运行一班,尽管运营里程高达900公里,但所有列车的平均晚点时间都不超过20秒。在50年的运营历史中,日本新干线网络运输了超过70亿的乘客人次,从来没有一个乘客因事故死亡。连一个也没有。(不幸的是,自杀显然不算在内)
但是我认为安全和准点记录是最好的说明。
Kowe Kwon
in fact, Shinkansen is not as safe as many people think .
Shinkansen had accidents in these dates.
1964.3.29
1964.11.23
1966.4.23
1973.2.21
1985.9.11
1995.12.27
2005.12.27
2010.1.29
2010.7.23
2015.8.8
2016.4.14
2017.12.11
and little accidents are not included.
事实上,新干线并不像很多人想象的那么安全。
新干线在这些时间都发生过事故:
1964.3.29
1964.11.23
1966.4.23
1973.2.21
1985.9.11
1995.12.27
2005.12.27
2010.1.29
2010.7.23
2015.8.8
2016.4.14
2017.12.11
这还不包括小事故。
Shinkansen in England
英格兰新干线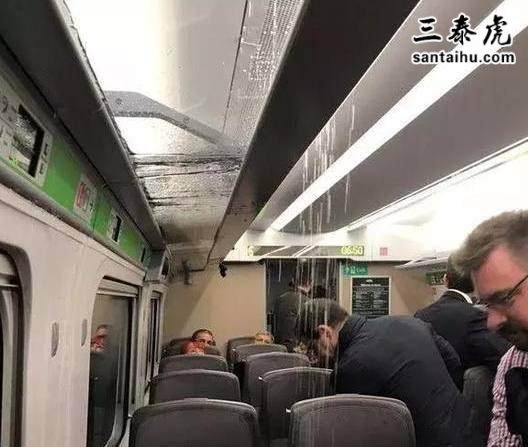 Shinkansen chassis fracture
新干线底盘裂缝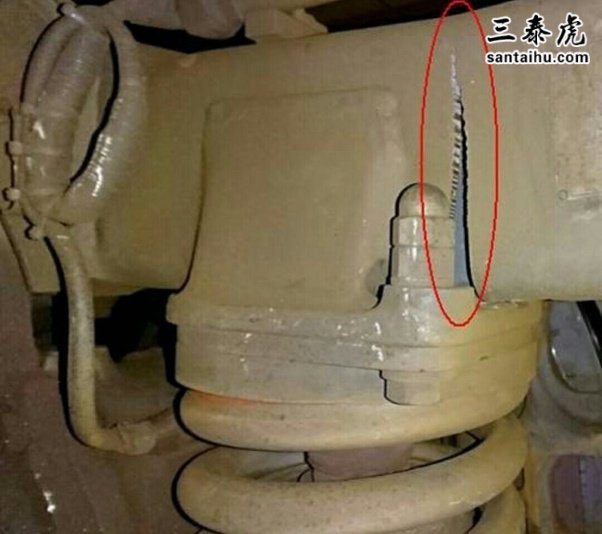 railway accident in japan
日本火车事故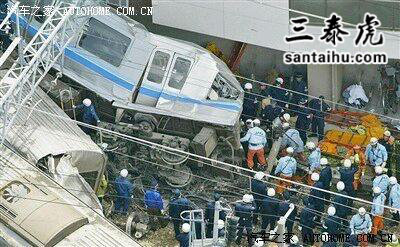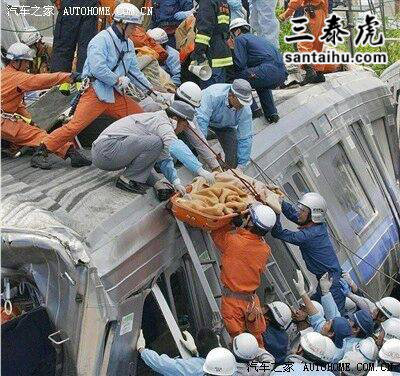 then why didnt we hear about this accidents?
well, get ur imagination full operate.
yes, CRH had an accidents in 2011.
but why all u guys know about this? and at the same time no one know about Shinkansen accidents?
all hail japanese and western media!
那么我们为什么没有听说过这些事故?
好吧,充分发挥你的想象力吧。
是的,中国高铁在2011年出过事故。
但为什么你们都知道中国的事故?却没有人听说过新干线的事故?
Jayanth Krishnamoorthy
As an experience, Shinkansen scores over easily. Considering the vast area served, CRH is better. I'd still give the final win to Shinkansen as they invented it 50 plus years ago, a time when many countries were still involved in lengthening their existing rail network, Japanese were thinking about the Shinkansen. Lastly, as an Indian I'd back Shinkansen because it will ply between Mumbai and Ahmedabad shortly
作为一种经验,新干线很容易胜出。考虑到服务范围,中国高铁胜出。我还是会把最后的胜利判给新干线,因为他们50多年前就发明了新干线,当时许多国家仍在拓展现有的铁路网,日本人却已经在考虑新干线了。最后,作为一名印度人,我会支持新干线,因为它很快就会往返于孟买和艾哈迈达巴德之间。
UPENDRA PRASAD, Graduate from Vinoba Bhave University (1997)
See,it depends upon the conditions prevailing.
First of all,in a densely populated region like China the CRH is better since the are of great speed and great comfort like the trains of our country.The most advantage of the trains is that even though they are of less speed than the Shinkansen,the are useful because they have more passenger capacity and in the urban areas in China mainly,more passenger capacity is must like the use of oxygen for breathing.But in lesss populated countries like Japan,Shinkansen is better since it reqiures less energy and has accurate arrangements for all the passengers.
So at last I would prefer the CRH over the Japanese Shikansen due to its passenger capacity.But comparing them means comparing BMW and Mercedes.
这要视情况而定。
首先,在中国这样一个人口密集国,中国高铁更好,因为他们的速度和舒适度都很高,就像我们国家的火车。火车最大的优点是,尽管它们的速度比新干线慢,但它很有用,因为它们有更大的载客量,而且在中国的城市地区,更多的载客量就像氧气之于呼吸一样重要。但在日本等人口较少的国家,新干线更适合,因为新干线的能耗较低,而且能为所有乘客提供准确的安排。
所以最后我更喜欢中国高铁而不是日本的新干线,因为它的载客量更大。但是这两者的比较就好比宝马和奔驰之间的比较。
Anonymous
Key difference between the Shinkansen & CRH is that on the Shinkansen there is almost no chance that a kid will poop on a seat, in the aisle, or in a trash can.
Not sure how often this happens on the CRH but given how many Chinese adults let kids poop in places that aren't toilets I was surprised that I couldn't actually find any reports of it.
新干线和中国高铁的主要区别在于,新干线上孩子基本上不可能在座位上、过道上或垃圾桶里拉屎。
我不知道这种情况在中国高铁上有多常见,但考虑到很多中国成年人让孩子在厕所以外的地方大便,没看到这类的报道我还觉得惊讶。
Youji Hajime
For a while it will be Japanese one simply because shinkansen never had fatal accidents in +50 years of operation.
Chinese one could be faster, smoother, cheaper etc but it must operate at least few decades without a fatality to be in the same league of statistical comparison.
就因为新干线在50多年的运营中从未发生过致命事故,所以短期内还是日本的新干线更强。
中国高铁可能更快、更平稳、更便宜等等,但它必须通过至少几十年的安全运行,才能达到跟新干线相同的统计高度。
Futari Subarashi
Japanese engineers and designers went through trial and error, creating the first high-speed rail in 1964, just in time for their first olympics. China basically copied Japan's already-invented Shinkansen and made their own name for it.
1964年,日本的工程师和设计师们经历了反复试验,终于建造出了第一条高速铁路,刚好赶上了第一届奥运会。中国基本上是复制了日本发明的新干线,因此而得名。
Quora User, B.S IT Engineering, Université of Bejaia (2013)
Who is better?
Top speed under operation:
China 400Km/h VS Japan 320Km/h
System length:
China: 22,000 km VS Japan: 2,765 Km
you know who is better
Quora用户,B。Bejaia大学IT工程(2013)
哪个更强?
最高运行速度:
中国400公里/小时VS日本320公里/小时
线路长度:
中国:22,000公里,日本:2,765公里
谁更强,你知道了吧
Herman Wong, born and raised in Hong Kong and proud to be Chinese.
I've taken both the Shinkansen and the Chinese HSR (Gaotie).
Statistically speaking, the Shinkansen is safer, as it has a very clean safety record and the trains are very punctual. The Chinese Gaotie's safety record was slightly tarred by the 2011 Wenzhou collision incident, but that was technically due to a faulty signal unrelated to the trains themselves. In regular service, Chinese trains are also very safe, considering the lack of incidents across such a large system.
For the best trains in both systems, the Shinkansen and the Gaotie have operating speeds of up to 300 km/h. The trains of both systems are domestically produced in their respective countries. Currently, the Japanese Shinkansen uses the N700 Series trains, and for the Chinese Gaotie, the CRH380A.
新干线和中国高铁我都搭过。
从统计学上讲,新干线更安全,因为它的安全记录十分完美,而且非常准时。中国高铁的安全记录因2011年温州动车追尾事故而出现污点,但从技术上讲,这是由于与列车本身无关的信号错误造成的。考虑到如此庞大的铁路系统中很少发生事故,中国的列车在正常运行时也事非常安全的。
对于这两个最优秀的铁路系统,新干线和高铁的运行速度可达每小时300公里。两个系统的列车都是在各自国家国内生产的。目前,日本新干线使用的是N700系列列车,中国高铁使用的是CRH380A。
The Gaotie was designed to operate at speeds up to 350 km/h, but the maximum speed was cut down to 300 km/h at some point. This decision may have been made due to energy consumption issues, as going at 350 km/h uses up a lot more power (compared to 300 km/h) in exchange for a minor difference in speed.
In terms of riding experience, I honestly can't say which service is definitively better. In my opinion, it felt like the Chinese trains offered a smoother ride: half the time I didn't even notice when the train pulled out of the station, and even at top speed, you don't feel a thing. If not for the scenery flashing by outside the window and the "301km/h" on the display, you'd think the train was stationary.
Of course, this isn't to say that Shinkansen rides aren't smooth, but the riding experience isn't as impeccable as the Gaotie's. Both services are excellent and in practice, this is a very minor difference. I felt completely at ease taking both. The train arrives, you step on board, and it's smooth sailing from there.
高铁的设计速度可达350公里/小时,但最高速度被调低至300公里/小时。这一决定可能是由于能源消耗问题,因为时速达到350公里时,消耗的电力更多,只能换来速度上的微小差异。
就乘坐体验而言,我真的说不清哪个一定更好。在我看来,中国的火车提供了一种更平稳的乘坐体验:我经常都注意不到火车什么时候开出车站,即使是以最高速度行驶,你也没有任何感觉。如果不是窗外的景色和显示器上显示的"301km/h",你可能还会认为火车是静止不动的。
当然,这并不是说搭乘新干线不平稳,只是乘坐体验并没有高铁那么完美。这两种铁路的服务都很好,实际上区别很小。我搭乘两种列车时,都感到很舒适。火车来了,你一上车,火车就平平稳稳地出发了。
外文链接:https://www.quora.com/Which-one-is-better-CRH-China-Railway-High-speed-or-Shinkansen-Japanese-Super-Express