Japan to buy more stealth fighters, radar to counter China, Russia
日本计划购买更多隐形战机和防空雷达对抗中国、俄罗斯
TOKYO: Japan will accelerate spending on advanced stealth fighters, long-range missiles and other equipment over the next five years to support US forces facing China's military in the Western Pacific, two new government defence papers said.
东京: 根据两份新政府防务文件,日本将在未来5年增加在先进隐形战机、远程导弹和其他装备上的支出,以支持美国军队在西太平洋面抗中国军队。
The plans are the clearest indication yet of Japan's ambition to become a regional power as a military build-up by China and a resurgent Russia puts pressure on its US ally.
这些计划清晰表明日本渴望成为一个地区强国。目前,中国的军事建设和复兴的俄罗斯正对其美国盟友施加压力。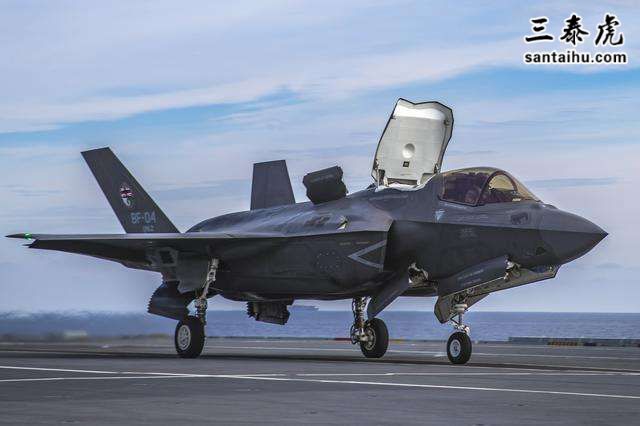 "The United States remains the world's most powerful nation, but national rivalries are surfacing and we recognise the importance of the strategic competition with both China and Russia as they challenge the regional order," said a 10-year defence programme outline approved by Prime Minister Shinzo Abe's government on Tuesday.
安倍晋三政府周二批准了一项为期10年的防卫计划大纲,大纲表示:"美国仍然是世界上最强大的国家,但国家间的竞争正在浮出水面,我们认识到,在挑战地区秩序之际,与中国和俄罗斯进行战略竞争的重要性。"
The United States, followed by China, North Korea and Russia, are the countries that most influenced Japan's latest military thinking, the paper said.
大纲称,对日本最新军事思想影响最大的国家是美国,其次是中国、朝鲜和俄罗斯。
China, the world's second biggest economy, is deploying more ships and aircraft to patrol waters near Japan, while North Korea has yet to fulfil a pledge to dismantle its nuclear and missile programmes.
作为世界第二大经济体,中国正部署更多舰艇和飞机在日本附近海域巡逻,而朝鲜尚未兑现放弃核计划和导弹计划的承诺。
Russia, which continues to probe Japanese air defences, said on Monday it had built new barracks for troops on a northern island it captured from Japan at the end of World War Two.
不断刺探日本防空系统的俄罗斯周一表示,已在二战结束时从日本手中夺取的一座北方岛屿上为军队建造了新的兵营。
More stealth fighters
购买更多隐形战机
Japan plans to buy 45 Lockheed Martin Corp F-35 stealth fighters, worth about $4 billion, in addition to the 42 jets already on order, according to a separate five-year procurement plan approved on Tuesday.
根据周二批准的另一项五年采购计划,日本计划购买45架洛克希德-马丁公司的F-35隐形战机,总价值约40亿美元,此外还有42架已经下单。
The new planes will include 18 short take off and vertical landing (STOVL) B variants of the F-35 that planners want to deploy on Japanese islands along the edge of the East China Sea.
新飞机将包括18架短距起飞垂直降落F-35B,日本计划将这些F-35部署在东海边缘的日本岛屿上。
The islands are part of a chain stretching past Taiwan and down to the Philippines that has marked the limit of Chinese military dominance east of the disputed South China Sea.
这些岛屿是从台湾延伸至菲律宾岛链的一部分,这条岛链是中国在有争议的南海东部的军事主导地位的极限。
The navy's two large helicopter carriers, the Izumo and Kaga, will be modified to accommodate F-35B operations, the paper said.
大纲称,海军的两艘大型直升机航母出云号和加贺号将进行改装,以适应F-35B的操作。
The 248-metre (814 ft) long Izumo-class ships are as big as any of Japan's aircraft carriers in World War Two.
出云号舰长248米(814英尺),和二战期间的日本航母一样大。
The ships will need reinforced decks to withstand the heat blast from F-35 engines and could be fitted with ramps to aid short take-offs, two defence ministry officials told Reuters.
两名防务部官员对路透表示,航母将需要加固甲板,以承受F-35引擎的热浪,并可能配备坡道,以辅助短距起飞。
Trade war threat
贸易战威胁
The new F-35 order may also help Japan avert a trade war with the United States.
新F-35订单也可能有助于日本避免与美国的贸易战。
US President Donald Trump, who has threatened to impose tariffs on Japanese car imports, thanked Abe for buying the F-35s when the two met at a summit in Argentina this month.
美国总统唐纳德•特朗普曾威胁要对日本汽车进口征收关税,本月在阿根廷举行的峰会上和安倍会见时,特朗普对其购买f -35战机表示了感谢。
Other US-made equipment on Japan's shopping list includes two land-based Aegis Ashore air defence radars to defend against North Korean missiles, four Boeing Co KC-46 Pegasus refuelling planes to extend the range of Japanese aircraft, and nine Northrop Grumman E-2 Hawkeye early-warning planes.
日本采购清单上的其他美国制造设备包括两架陆基宙斯盾海岸防空雷达,用于防御朝鲜导弹,四架波音公司KC-46飞马加油机用于延长日本飞机的航程,以及九架诺斯罗普·格鲁曼公司E-2鹰眼预警机。
Japan plans to spend 25.5 trillion yen ($224.7 billion) on military equipment over the next five years, 6.4 percent higher than the previous five-year plan. Cost-cutting will free up another 2 trillion yen for purchases, the procurement paper said.
日本计划未来五年在军事装备上投入25.5万亿日元(合2247亿美元),比上一个五年计划高出6.4%。采购文件称,削减成本将节省2万亿日元采购费用。
Japan only spends about 1 percent of its gross domestic product (GDP) on defence, but the size of its economy means it already has one of the world's largest militaries
日本的国防开支仅占其国内生产总值(GDP)的1%,但其经济规模意味着它已经拥有世界上最大的军队之一。
"The budget is increasing and there has been an acceleration to deploy capability as soon as possible," Robert Morrissey, head of Raytheon Co's unit in Japan, said this month.
雷声公司日本分部负责人罗伯特•莫里西本月表示:"预算正在增加,而且已经加快了尽快部署的步伐。"
印度时报读者评论:
译文来源:三泰虎 http://www.santaihu.com/46717.html 译者:Jessica.Wu
外文:https://timesofindia.indiatimes.com
Mokkapati Prabhakara Rao - India - 3 days ago -Follow
To be noted by all the voters , how China is danger not only to Japan , but also to India and importance of Raffle jets. UPA delayed many years to purchase them.
值得所有选民注意的是,中国不仅对日本构成危险,对印度也是。以国大党为首的团结进步联盟却把阵风战机的采购推迟了很多年。
Dimx Mark - 3 days ago -Follow
Your enemy doesn''t care about your life! No matter how peaceful Japan is, That''s why better for kicking then surrendering!
你的敌人根本不在乎你的死活!不管日本有多爱好和平!主动出击总比投降好!
PorkiPigKiller - 3 days ago -Follow
Can Japan ever dream about defending against China. I don''t think so even with US help doesn''t matter whatever weapon they have
日本能对抗中国吗?我不认为,即使有美国的帮助,即使拥有任何武器。
P.Gawde - Mumbai - 3 days ago -Follow
The US Government Is Literally Arming the World, and Nobody's Even Talking About It
美国政府实际上是在武装全世界,却没人站出来说话。
P.Gawde - Mumbai - 3 days ago -Follow
Spread unrest, Make one fight against other.
This is how US bloody economy work.
散布动乱,让别人互相争斗。
这就是美国血腥经济的运作方式。
Terry Willson - Mackay - 2 days ago -Follow
The helmet worn by an F 35 pilot has a price tag of over $500,000. It is the command centre for the pilot to prosecute his attacks on enemy targets with laser guided bombs, missiles and cannon. Once missiles or bomb are armed by the pilot en route to engage the enemy, he or SHE - the Royal Australian Air force is on track to have half a dozen FEMALE fast jet fighter pilots in time to fly the F-35 Joint Strike Fighter when it enters service through 2019 and beyond - does not have to touch ANY controls to launch missiles at an aircraft or target enemy assets on the ground with laser guided bombs. She simply LOOKS at the target/aircraft using cutting edge helmet technology that locks on using retinal display data from her eyes, locks on and instantaneously fires a missile. The figure mentioned in the article of $4 billion to acquire 45 F 35''s is too low.
F35飞行员戴的头盔标价超过50万美元,它是飞行员用激光制导诈弹、导弹和大炮攻击敌人目标的指挥中心。在与敌人交战的途中,飞行员一旦携带导弹或诈弹,文章中提到的以40亿美元购买45架F - 35战机的数字太低了。
Shasti Brata - 2 days ago -Follow
Nothing but a result of Trump initiative! The US takes care of ALL defense needs of Japan and Germany. As such there is NO need for Japan to purchase any kind military hardware. If despite this Japan is purchasing stealth jets to protect its borders, it is because America wants it to! One can bet that all those stealth jets are made in the USA!
这只是特朗普倡议的结果!美国负责日本和德国的一切防务需求。因此,日本没有必要购买武器。尽管如此,如果日本购买隐形战机是为了保护其边境,也是因为美国希望它这么做!
Anthony Morais - 3 days ago -Follow
Lets not forget who started this arms race with both Japan and India. The US is not forcing Japan or India to buy only US arms. China uses self defense to hide its true intentions of world domination starting in the Pacific.
别忘了是谁开启了这场与日本和印度的军备竞赛。美国并没有强迫日本或印度只购买美国的武器。中国利用自卫来掩盖其从太平洋地区开始统治世界的真实意图。
Uniqueness - Is Present - 3 days ago -Follow
With Chin remain on expansion and giving boost to it''s defense will definitely lead others to look more strengthening of their defense.
As USA and Russia are tow big giants in tech products for defense will definitely will become the choice for others to make a defense purchase from them..
Here we have Japan buying from USA as Japan needs USA and USA needs Japan too.
USA has defense tech and related products to offer and Japan in exchange has others materials to offer..
随着中国不断扩张并加强国防建设必将使其他国家更加重视国防建设。
作为国防科技产品的两大巨头,美国和俄罗斯必将成为其他国家购买国防产品的首选。日本从美国购买,是因为日本需要美国,美国也需要日本。
美国提供国防技术和相关产品,日本提供其他东西作为交换。
Chaivaala - Vadnagar - 3 days ago -Follow
Japan is getting F-35 advanced fighters at the same price what Modi aid for Rafale which use 30-year old technology. Modi LOOT is never ending story.
日本购买F-35先进战机的价格与莫迪采购使用30年前旧技术的阵风战机的价格相同。莫迪的掠夺永远不会结束。