Revealed: Satellite images which Ukraine say proves Russia is amassing its army on the borders, prompting fears of an invasion
乌克兰称卫星图像证明俄罗斯正在边境集结军队,引发对入侵的担忧
Satellite images appearing to show hundreds of Russian tanks just 11 miles from the Ukrainian border have emerged ten days after President Petro Poroshenko warned that Moscow is scrambling its army on his doorstep.
卫星图像显示,距离乌克兰边境仅11英里处出现数百辆俄罗斯坦克。10天前,乌克兰总统波罗申科警告说,莫斯科正在乌克兰的家门口集结军队。
The images were reportedly taken by Google Earth satellites last month, and shows the Russian military base in Kamensk-Shakhtinsky, near Ukraine's eastern border.
据报道,这些照片是上个月由谷歌地球卫星拍摄的,显示的是俄罗斯在乌克兰东部边境附近卡缅斯克-沙赫京斯基的军事基地。
Last month, President Poroshenko showed satellite images of the same base, which indicated that more tanks had arrived in recent months.
上个月,波罗申科总统展示了该基地的卫星图像,显示近几个月来有更多坦克抵达。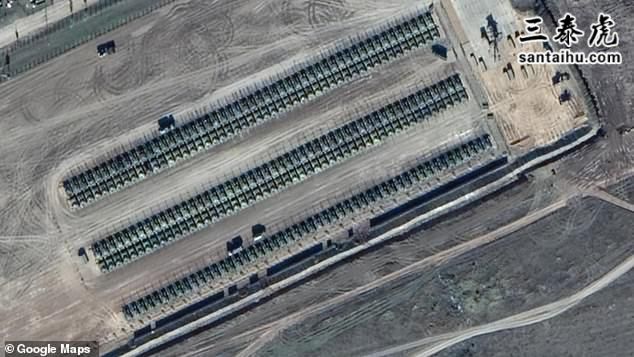 The new satellite images show around 250 T-62 battle tanks and around one thousand military trucks, artillery systems and tankers at the base, according to the Defence Blog.
据防务博客称,新的卫星图像显示,该基地约有250辆T-62战斗坦克,约1000辆军用卡车、火炮系统和坦克。
'This is 18km from my border, this is the same warehouse where they have their ammunition, the same where they have multi-rocket launch systems, we should be prepared to protect my country,' Poroshenko told Sky News.
波罗申科对《天空新闻》表示,"该基地距离我国边境18公里,他们的弹药,多管火箭发射系统都储备在那里,我们应该做好保护国家的准备。"
He added: 'If the whole world has no reason to trust Putin, Ukraine definitely doesn't have a reason to go with him.'
他补充到:"如果全世界都没有理由相信普京,那乌克兰肯定没理由跟他合作。"
Poroshenko has previously accused the Russian President of wanting to 'annex' all of the Ukraine.
波罗申科此前曾指责俄罗斯总统想要"吞并"整个乌克兰。
This comes as the EU's foreign ministers meeting said they would look at offering more assistance to Ukraine as they meet in Brussels this week.
与此同时,欧盟外长会议表示,他们将考虑在本周于布鲁塞尔举行的会议上讨论向乌克兰提供更多援助事宜。
The ministers discussed with Ukraine's Pavlo Klimkin 'the latest developments in the Azov Sea but also, and mainly, the support of the European Union to Ukraine, to Ukrainian people, to territorial integrity of the country', said the bloc's top diplomat, Federica Mogherini.
欧盟高级外交官费代丽卡•莫盖里尼称,外长们与乌克兰外长克里姆金讨论了亚速海的最新事态发展,以及欧盟对乌克兰、乌克兰人民和乌克兰领土完整的支持。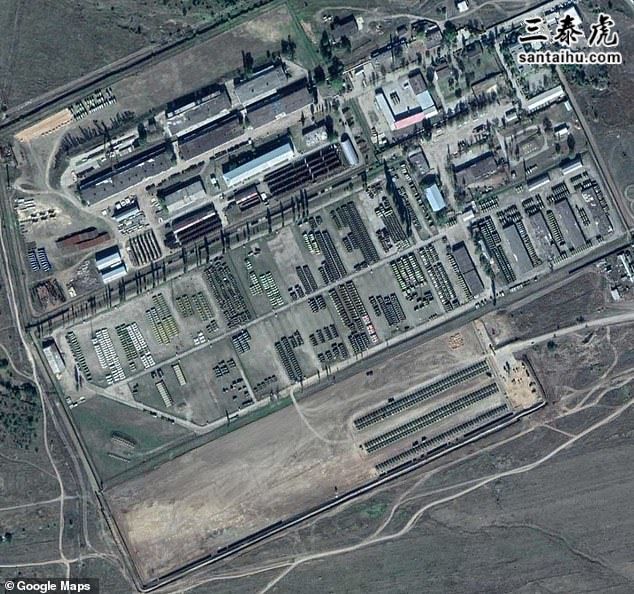 The bloc later added nine rebel politicians from the Donetsk and Luhansk regions of east Ukraine to its blacklist as a follow-up to the separatist vote there, bringing the total number of people barred from the EU over turm