Would you rather live in Japan or China?
日本or中国,你更愿意住在哪儿?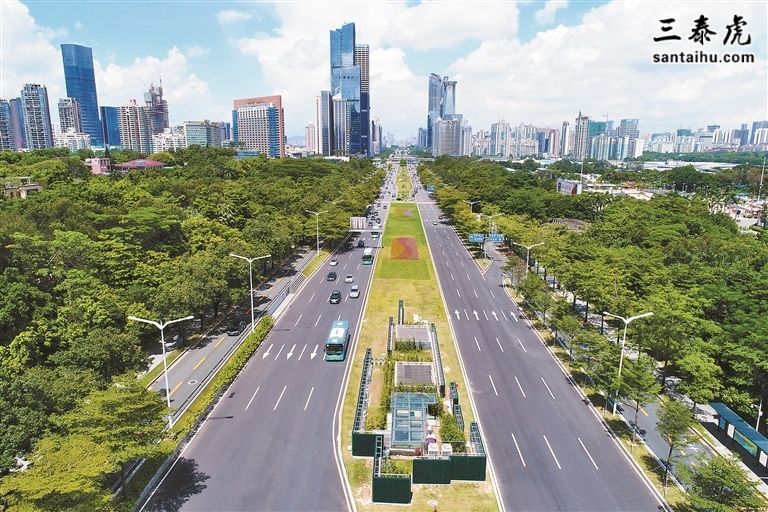 QUORA网站读者评论:
Would you rather live in Japan or China?
Terry Newman, Ten years living and doing business in China.
I have lived four years in Japan and now almost ten in China. I do business in both, but am based in a regional city a couple of hours from Shanghai.
Personal Safety
About the same. Japan is universally safe, but some areas of China have a higher crime rate than others. However I have never felt threatened in either. Certainly both are much safer than most Western countries. No guns to speak of and very little violent crime.
我曾在日本生活了四年,目前已经在中国住了快十年了。我在这两个国家做生意,现在住在距离上海只有几个小时车程的某个地级市。
人身安全
差不多一样。日本各地普遍安全,中国某些地区的犯罪率高于其他地区。然而,我在这两个国家都没有受到过威胁。当然,这两个国家都比大多数西方国家安全得多。没有枪支问题,暴力犯罪也很少。
Driving
Japan every time. I have driven a lot in both, with over 300,000km in China. 700 people a day perish on Chinese roads and millions are involved in less serious accidents. It is carnage! e-bikes, which appear to operate in a separate rule-free dimension oblivious to other traffic, are a menace. Having said that I do not feel in as much danger as you may think. You must drive defensively and be very alert. If you do that you will be fine. Believe it or not I enjoy driving in China. It is a test of both skill and mental discipline.
开车
每次日本。我在这两个城市都开过很多车,在中国行程高达30多万公里。中国每天有700人死在公路上,数百万人卷入不那么严重的事故中。这是屠杀!电动车毫无章法,对其他交通是一种威胁。话虽如此,但也并不像你想象的那么危险。你必须小心驾驶,提高警惕。如果你照做,就没事。信不信由你,我喜欢在中国开车。这是对驾驶技术和精神纪律的考验。
译文来源:三泰虎 http://www.santaihu.com/46600.html 译者:Joyceliu
Hygiene
Japan, but have to give China points for improvement in the last ten years. Major facilities like airports are not too bad. Streets are getting better too, but largely due to an army of cleaners that picks up after a thoughtless, littering public.
No spitting in Japan, certainly not in cities, but still an issue in China. Have seen them spit on the floor in restaurants.
Public urinating still happens in China, but improving.
卫生
日本,但我必须给中国在过去十年的进步点赞。诸如机场这样的主体设施的卫生还不错。街道卫生也变得越来越好,但很大程度上是因为有一大批清洁工在不考虑他人、乱扔垃圾的民众后收拾残局。
日本禁止随地吐痰,但在中国仍然是个问题。我见过他们在餐馆里随地吐痰。
在中国,公共场合小便的现象仍时有发生,但正在改善。
Pollution
Do I need to answer this? In Japan pm2.5 readings hover around 20–40. In my area it averages about 120, if you believe the official numbers. Visibility is always poor. Japan generally has clear blue skies, depending on the season.
Nuclear pollution in Japan is a current problem (edit suggested by another Quoran - thank you) but unless one lives in the immediate area the effects are limited. In China nuclear plants are going to be a bigger part of the energy mix in the future, so it is not free of risk. When and if accidents happen the rapid and truthful dissemination of information is going to be vital.
污染
我需要回答这个问题吗?日本的pm2.5值基本都在20-40左右。如果你相信官方数据的话,我所在地区的pm值约为120。能见度总是很低。日本常常能够看到晴朗的蓝天。
日本的核污染是一个当前的问题(感谢另一位Quoran 网友的提议),但除非住在附近地区,否则这个影响很有限。在中国,核电站未来将在能源结构中占据更大的比重,因此也存在风险。一旦发生事故,快速和真实的信息传播至关重要。
Language
Japanese grammar is more difficult for Westerners to master, but pronunciation is pretty easy. Chinese grammar is not a big problem, but listening comprehension and correct pronunciation are more difficult because the language is tonal. Chinese requires more characters to be able to read and write.
If you only speak English, Japan is better, but sometimes communication is facilitated by writing it down. They are much more competent at written than spoken English. Chinese young, educated people speak English well, but they are thin on the ground if you venture outside the developed parts of the big cities.
语言
日语语法对西方人来说更难掌握,但发音却相当容易。汉语语法不是一个大问题,但是要听懂、说对更为困难,因为中文是有音调的。要能读写中文需要学习更多汉字。
如果你只会说英语,日本更好,他们的书面英语能力比口语强得多。受过良好教育的中国年轻人英语说得很好,但如果你到大城市发达地区以外,就会发现他们的英语不咋地。
Friendliness
Japan is more friendly and open. I think in China it depends where you are and on the generation. Certainly in daily interactions with strangers the Japanese are very polite and cordial and go out of their way to be helpful and avoid giving offence. In China if you ask directions some people will be helpful, but many will give you short shrift. Buy a train ticket in China and the transaction will be perfunctory and the tickets and your change will be thrown at you without comment or eye contact.
I think deeper friendships are equally possible in both places, but it takes time.
友好
日本更加友好和开放。我认为在中国,友好度取决于你在哪里,取决于哪代人。当然,在与陌生人的日常交流中,日本人非常有礼貌和热情,他们会尽力提供帮助,避免冒犯他人。在中国,如果你问路,有些人会帮助你,但许多人会对你置之不理。在中国购买火车票,买票过程敷衍了事,对方会把车票和零钱扔给你,从头到尾没有多余的话,也不会跟你有眼神接触。
我认为跟两国人民都有可能建立更深厚的友谊,但这需要时间。
Food
A matter of preference. Both have good food. Ten years ago in China I couldn't get a salad, or good coffee, but now common. Chinese food is being influenced by international travel and the internet.
Daily Life
Life in urban Japan is super-convenient with fantastic public transport, great shopping, wonderful service and high-quality everything. Daily life in China is an endless, tiring series of inconveniences. Things break, traffic is horrible, service is bad.
Cost of Living
Overall the cost of living in Japan is higher than China, however if you live in Beijing or Shanghai and want to own property you need to be wealthy. In the regions China is quite cheap, but then so is Japan. China is cheaper for daily necessities and basic services. In Japan the quality of everything is good, but in China it is very patchy. Prices reflect this fact. In China you get what you pay for, usually.
食物
这是个人喜好的问题。他们都有很美味的食物。十年前在中国,我吃不到沙拉,喝不到好咖啡,但现在很寻常了。中国食品正受到国际旅行和互联网的影响。
日常生活
日本城市的生活超级便利,有很棒的公共交通,很棒的购物体验,很棒的服务,一切都很精致。在中国的日常生活是一系列没完没了,令人疲惫的不便。东西坏了,交通拥堵,服务差劲。
生活成本
总的来说,日本的生活成本比中国高,但如果你住在北京或上海,想拥有房产,你得很有钱才行。在中国有些地区生活成本相当便宜,但日本也是如此。中国的生活必需品和基本服务更便宜。在日本,每样东西的质量都很好,但在中国,商品质量参差不齐。在中国,通常就是一分钱一分货。
ing it illegal to go through an orange light - and then retracted when it is realised that it was a stupid idea. Corruption still occurs in China but it is less common than a decade ago and more sophisticated.
Doing Business
Doing business should be a separate post, or a book, but both have their challenges. China is much more difficult and frustrating, but also has more vitality and still more opportunity to make money for committed and capable foreigners.
做生意
我该就做生意单独写一篇文章,或者是一本书,但两国都会面临各自的挑战。在中国做生意要困难得多,但对有决心、有能力的外国人来说,也有更大的活力和更多的机会赚到钱。
Which is Better?
Perhaps the above comments will help you to decide your likely preference, but for me both are fascinating for different reasons. If I had (when I have) a steady retirement income I would choose Japan as my second home - my first being Australia. While doing business it has to be China. For all its frustrating aspects, China is the more exciting at the moment. It is going through tremendous change at breakneck speed. It is a mass of contradictions, it is dynamic, it is full of vitality, drama, even terrible injustice, but it is totally, absolutely and sometimes, exhaustingly, engaging. Japan is a developed country with developed-country issues. It is no utopia if you dig beneath the surface, but if you have modest wealth you can live a safe, healthy, civilised, gentle and convenient life. The culture is unique and fascinating and there is no excuse to be bored if you are interested in the world around you.
至于哪个国家更好?
也许上面的评论有助于你做出决定,但对我来说,这两种国家都有吸引人的地方。如果我有稳定的退休收入,我会选择日本作为我的第二故乡——我的第一故乡是澳大利亚。但论到做生意,必须选择中国。尽管困难重重,但中国目前更令人兴奋。它正以惊人的速度经历着巨大的变化。这存在很多矛盾,充满活力和戏剧化,也有着可怕的不公,但它是完全、绝对迷人的。日本是一个有着发达国家问题的发达国家。如果你深入挖掘,就会发现它并不是乌托邦,但如果你有相当的财富,你可以在此过上安全,健康,文明,方便的生活。这里的文化独特而迷人,如果你对周围的世界感兴趣,就不会感到无聊。
George Mizzell, works at Supermagnetman
Terry Newman wrote a very good answer but it kind of differs from my experiences but my experience in Tokyo was only for 10 days in December. I did not get the same feel of friendliness in Japan that I do in China. I have been to China about 10 times on work. I am usually working with power plants way out in the middle of nowhere and eat in a lot of the areas where most people have not seen anyone from America. One thing I noticed quickly was that Japan, or at least Tokyo, was virtually free of English language signage whereas almost everywhere in China - even in the middle of nowhere - street signs and a lot of store signs are in English. In my experience the Chinese people love to smile and make you feel welcome. I have probably spent more time in Xi'an and Huxian (about 35 miles away) than any other city but I have spent about 3 weeks in Beijing as well.
I love the Chinese parks and always feel quite at ease to go running or walking or just sit down and check email. On the subway and the trains in Tokyo - no one and I mean no one makes a sound. Our host quickly pointed out that Japanese consider it rude to make any sounds in public. Coming from the Southern USA that is really weird.
Terry Newman回答得非常好,但跟我的经历有所不同,但我只在12月份在东京呆了10天。在日本,我没有感受到在中国感受到的友好感觉。我大约去过中国10次。我经常在偏僻的地方发电厂工作,在大多数人从未见到过美国人的地方吃饭。我很快注意到一件事,就是日本,或者起码是东京,看不到英文标志,而在中国几乎任何地方,甚至在偏僻的中部,街道标志和许多商店标志都是英文的。我印象中,中国人喜欢微笑并让你感到受欢迎。我在西安和户县(35英里之外)待的时间可能比其他任何城市都多,但是我在北京也待了大约3周。
我喜欢中国的公园,跑步,散步,或者坐下来查收邮件时总是感觉很自在。在东京地铁和火车上,没有人,真的没有人发出一丝声音。我们的接待方很快局解释说,日本人认为在公共场合发声是不礼貌的。我来自美国南部,我真的很奇怪。
Anonymous
At first thought, Japan is a developed, clean , modern, people polite etc. Seems good. But to stay there for long term, I feel the country is not very outward looking, people are moulded in the same way and they have many rules and daily etiquette that must be followed. Design , concepts …all are very pretty and nice, but its all the same. Public transport is also very expensive and food is also all done in a Japanese way be it western, chinese etc. i was thinking it could be a nice place to retire but then again …its not perhaps cosmopolitan enough like big cities in Australia. Well, maybe Japan, if you really like Japanese food like sashimi and sushi - cause perhaps i still wouldn't really order too much raw food in China. But to be honest , all food is mostly warm and cooked in china even breakfast. unless its cold side dishes before a main meal like pickles, veg and stuff.
China on the other hand is massive. Yes they are not a developed nation yet but catching up real fast. You want modern high life, you can visit shanghai, you want to experience nature, you can go yunnan, you want to experience a more "Siberian " feel, you can go to the north, more desert feel, go to the west. its just very fascinating. its where things are happening now especially with the upcoming millennial generation in the work force and of course the internet and digital age. and the people, they are actually friendly and helpful in general. of course some are rude and have no manners, or just break out in a sudden quarrel on the streets but hey that's China for you. I cant really comment on doing business but its such a big country i think the skies the limit. Pollution : due to industrialisation, yes the air isn't the best but you don't choke on the air or anything, some days are so clear and blue , some days are grey and foggy -
乍一想,日本是一个发达国家,干净、现代、民众有礼貌,似乎不错。但是要长时间住在那里,我觉得这个国家不是很外向,民众都是一个模子刻出来的,他们有许多必须遵守的规则和日常礼仪。设计,概念…都很漂亮,很好,但都是大同小异的。公共交通也非常昂贵,而且食物也都采用日式做法,不管是西餐,还是中餐等等。我原以为这里是个退休的好地方,但话又说回来……它可能不像澳大利亚的大城市那样国际化。嗯,如果你真的喜欢日本食物,比如生鱼片和寿司,那日本还不错——因为我还是不会在中国点太多生食。但老实说,中国的所有食物都差不多是热的、烹饪过的,甚至早餐也一样,除了餐前开胃的小菜,比如泡菜、蔬菜等。
另一方面,中国很大。是的,中国还不是一个发达国家,但很快就是了。如果你喜欢现代高品质生活,你可以去上海;如果你想体验自然,可以去云南;如果你想体验更多"西伯利亚"的感觉,你可以去北方;如果你喜欢沙漠,可以去西部。中国非常迷人。特别是随着千禧一代劳动力,还有互联网和数字时代即将到来,人民实际上很友好、乐于助人。当然,有些人很粗鲁,没有礼貌,在街上突然发生争吵,但是嘿,这就是中国。我对做生意无法评说,不过这个国家这么大,我觉得什么情况都会有。污染:由于工业化,是的,空气不是很好,但你也不会窒息,有些时候天是如此的晴朗,如此蔚蓝,有时候天空灰蒙蒙、雾蒙蒙的
but having said that Japan is all blue skies but is it really safe? i am not sure - judging by the amount of consumer waste produced ("every sweet have a wrapper" - wrappers, bags, layers of packaging for everything )
Daily life - food is quite amazing in China - very affordable and so much variety. and i am not talking about road side stalls. they have beautiful modern casual restaurants and they are not expensive at all. 10 yrs ago maybe you can't find a decent coffee or bread shop or gym around, but just massive changes in the 1st and 2nd tier cities these past few years. Driving there could be dangerous if you are not a local but public transport is so affordable (taxi, coaches, subway) and the high speed rail is now linking up china - no issues about travelling. If you are willing to come out of your comfort zone, i feel you will gain more knowledge and exposure while in China - after all they have 5,000 years of civilisation and culture.
但要说日本有蔚蓝的天空,它真的安全吗?我不确定——从产生的消费废物的数量来判断("每颗糖果都有包装"——包装纸、袋子、层层包装袋)。
日常生活-中餐让人惊艳-非常便宜,种类繁多。我不是说路边摊。他们有漂亮的现代休闲餐厅,一点也不贵。10年前,也许你找不到像样的咖啡店、面包店或健身房,但是最近几年,一二线城市发生了巨大的变化。如果你不是本地人,在当地开车不太安全,但是公共交通很便宜(出租车、长途汽车、地铁),而且高铁正在贯穿中国各地——出行没有任何问题。如果你愿意走出你的舒适区,我觉得你会在中国获得更多的知识和了解——毕竟他们有着5000年的文明和文化。