UPDATED: CRISPR scientist in China claims his team's research has resulted in the world's first gene-edited babies
最新消息:中国CRISPR科学家声称其团队已培育出世界首例基因编辑婴儿
CRISPR: 指一项基因编辑技术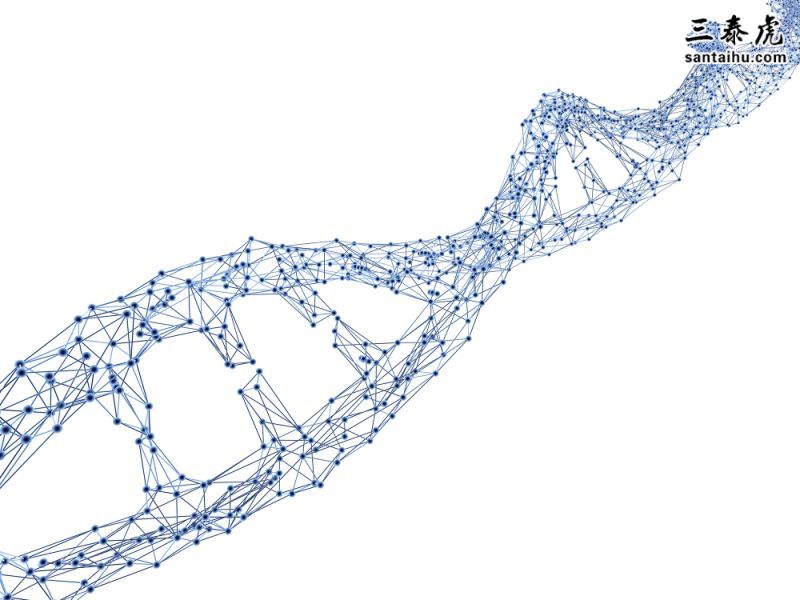 Update: The story is getting even more convoluted. When contacted by TechCrunch's Rita Liao, a representative at the hospital that supposedly approved Jiankui He's study stated "what we can say for sure is that the gene editing process did not take place at our hospital. The babies were not born here either." She also said that the hospital is investigating the validity of the documents connected to the study on ChiCTR.
随着事态的发展,该事件变得更加错综复杂了。当TechCrunch联系这位据说批准贺建奎进行这项研究的医院代表时,她表示:"我们可以肯定的是,基因编辑过程并没有在我们医院进行。婴儿也不是在我们医院出生的。"她还表示,医院正在调查与该研究的临床试验注册文件的有效性。
In what would represent a dramatic and ethically fraught escalation of CRISPR research, a scientist from a university in Shenzhen, China claims he has succeeded in helping create the world's first genetically edited babies. Jiankui He told the Associated Press that twin girls were born earlier this month after he edited their embryos using CRISPR technology to remove the CCR5 gene, which plays a critical role in enabling many forms of the HIV virus to infect cells.
来自中国深圳一所大学的科学家称,他已经成功培育出了世界上首例经过基因编辑的婴儿,这意味着给CRISPR研究带来戏剧性并且充满伦理担忧的发展。贺建奎在接受美联社采访时表示,本月初,他利用CRISPR技术对双胞胎女婴的胚胎进行了编辑,去除了CCR5基因,之后经过基因编辑的双胞胎女婴诞生。CCR5基因在使多种形式的HIV病毒感染细胞的过程中发挥了关键作用。
The AP's interview with He was published shortly after a report earlier today by the MIT Technology Review that his research team at the Southern University of Science and Technology is using CRISPR technology to edit out the CCR5 gene and create children with resistance to HIV. The Technology Review report cited documents that are up on the Chinese Clinical Trial Registry's (ChiCTR) website (here and here). The ChiCTR is a primary registry of the World Health Organization's International Clinical Trial Registry.
今早,《麻省理工科技评论》报道称,贺建奎在南方科技大学的研究团队正在使用CRISPR技术去除CCR5基因,以培育出抗艾滋病毒的儿童。科技评论的报导引用了中国临床试验注册中心(ChiCTR)网站上的文件。ChiCTR是世界卫生组织国际临床试验一级注册平台。
It is important to note that there is still no independent confirmation of He's research and that it has not been published in a peer-reviewed journal. His claims are certain to cause a stir, however, at the Second International Summit on Human Genome Editing, set to begin in Hong Kong on Tuesday. According to the Technology Review, the summit's organizers were apparently not notified of He's plans for the study, though the AP says He informed them today.
值得注意的是,贺建奎的研究还没有得到独立的证实,也没有在同行评议的期刊上发表。不过,在定于周二在香港召开的第二届人类基因组编辑国际峰会上,他声称实现的突破肯定会引起轰动。据《麻省理工科技评论》报道,峰会组织者显然并未获悉他的研究计划,不过美联社表示,贺建奎今天已经通知了他们。
An American scientist, Michael Deem, also told the AP he worked with He on the project in China.
美籍科学家迈克尔·迪姆也告诉美联社,他在中国参与了贺建奎的项目。
In his interview with the AP, He, who studied at Rice and Stanford before returning to China, said he felt "a strong responsibility that it's not just to make a first, but also make it an example" and that "society will decide what to do next."
贺建奎在接受美联社采访时表示,回国前自己曾在莱斯大学和斯坦福大学学习,他有一种强烈的责任感,那就是不仅要开创先例,更要使之成为典范,社会将会决定接下去该做什么。
According to documents linked by the Technology Review, the study was approved by the Medical Ethics Committee of Shenzhen HarMoniCare Women's and Children's Hospital. Its summary on the Chinese Clinical Trial Registry also said the study's execution time is between March 7, 2017 to March 7, 2019, and that it sought married couples living in China who met its health and age requirements and are willing to undergo IVF therapy. The research team wrote that their goal is to "obtain healthy children to avoid HIV providing new insights for the future elimination of major genetic diseases in early human embryos."
据《麻省理工科技评论》链接的文件显示,这项研究得到了深圳和美妇儿科医院伦理委员会的批准。其在中国临床试验注册中心上登记的摘要表明,该研究的执行时间是2017年3月7日至2019年3月7日,寻找的是居住在中国、符合其健康和年龄要求、愿意接受试管婴儿治疗的已婚夫妇。研究小组写道,他们的目标是"让健康的孩子避免艾滋病病毒,为未来消除人类早期胚胎中的主要遗传疾病提供新见解。"
A table attached to the trial's listing on the Chinese Clinical Trial Registry said genetic tests have already been carried out on fetuses of 12, 19 and 24 weeks gestational age, though it is unclear if those pregnancies include the one that resulted in the birth of the twin girls, whose parents wish to remain anonymous.
中国临床试验注册中心的试验清单附表显示,已对胎龄12,19和24周的胎儿进行了基因检测,但尚不清楚这些妊娠里是否包括分娩双胞胎女婴的那例。双胞胎女婴的父母希望保持匿名。
"I believe this is going to help the families and their children," He told the AP, adding that if the study caused harm, "I would feel the same pain as they do and it's going to be my own responsibility."
贺建奎对美联社表示:"我相信这将对这些家庭和他们的孩子有帮助,如果这项研究造成伤害,我也会和他们一样感到痛苦,这将是我的责任。"
In 2015, Chinese scientists at Sun Yat-sen University in Guangzhou first edited the genes of a human embryo using CRISPR technology (the acronym stands for Clustered Regularly Interspaced Short Palindromic Repeats), which enables the removal of specific genes by acting as a very precise pair of "genetic scissors." Though other scientists, including in the United States, have conducted similar research since then, the Southern University of Science and Technology's study would be considered especially radical if it indeed has come to fruition. Many scientists and ethicists are concerned about CRISPR technology being abused to perpetuate eugenics or create "designer babies" if used on embryos meant to be carried to term.
2015年,中山大学的中国科学家首次利用CRISPR技术编辑了人类胚胎的基因(CRISPR是Clustered Regularly Interspaced Short Palindromic Repeats的首字母缩写),这种技术可以像一把非常精确的"基因剪刀"一样移除特定的基因。虽然自那以后,包括美国科学家在内的其他科学家也进行了类似的研究,但如果南方科技大学的研究真的取得了进展,人们也会认为它特别激进。许多科学家和伦理学家担心CRISPR技术会被滥用,以使优生学永续存在,或者如果用于打算妊娠的胚胎上,会产生"经过设计的婴儿"。
As in the United States and many European countries, using a genetically engineered embryo in a pregnancy is already prohibited in China, though the Technology Review points out that this guideline, which was issued to IVF clinics in 2003, may not carry the weight of the law.
与美国和许多欧洲国家一样,中国已经禁止在怀孕期间使用基因设计胚胎,不过《科技评论》指出,这项于2003年颁发给试管受精诊所的指导原则可能没有法律效力。
In 2015, shortly after the Sun Yat-sen University experiment (which was conducted on embryos that were unviable because of chromosomal effects) became known, a meeting called by several groups, including the National Academy of Sciences of the United States, the Institute of Medicine, the Chinese Academy of Sciences and the Royal Society of London, called for a moratorium on making inheritable changes to the human genome.
2015年,在中山大学的实验(在因染色体效应而不能存活的胚胎上进行)为人所知后不久,包括美国国家科学院、医学研究所、中国科学院和伦敦皇家学会在内的几个组织召开了一次会议,呼吁暂停对人类基因组进行可遗传的更改。
In addition to ethical concerns, Fyodor Urnov, a gene-editing scientist and associate director of the Altius Institute for Biomedical Sciences, a nonprofit in Seattle, told the Technology Review that He's study is cause for "regret and concern" because it may also overshadow progress in gene-editing research currently being carried out on adults with HIV.
西雅图非营利组织Altius生物医学科学研究所基因编辑科学家兼副主任费奥多尔·乌尔诺夫对《科技评论》表示:"除了伦理问题之外,他的研究也让人感到"遗憾和担忧",因为它可能也会给目前正在进行的HIV成人基因编辑研究的进展蒙上阴影。"
TechCrunch has contacted He for comment at his university email.
TechCrunch已通过电子邮件联系了贺建奎,请他就此发表评论。
美国雅虎读者评论:
译文来源:三泰虎 http://www.santaihu.com/46594.html 译者:Jessica.Wu
外文:https://www.yahoo.com/news/m/7ff8bd1d-6ce5-3604-8cee-fd873ae12891/updated%3A-crispr-scientist-in.html?tdsourcetag=s_pcqq_aiomsg
John22 hours ago
Gene therapy has advanced in leaps, and bounds over the last decade. But genetic editing is a whole different ball game. I just hope these kids are ok, cause if they are not..
基因疗法在过去的十年里突飞猛进,但基因编辑完全是另一回事。但愿这些孩子会没事。
Dave G.21 hours ago
You can argue that the US should pursue this research as well for national security reasons. Who knows what uses this could have. Allowing China to pursue it alone could I give them an edge in ways we may not be able to foresee.
谁知道这研究有什么用,但出于国家安全考虑,美国也应该进行这项研究。如果让中国独自进行这项研究,势必会给他们带来优势。
Kurt22 hours ago
I agree there needs to be stiff regulations on editing children's DNA so we don't separate society based on economics outside of free will. But to me this is a more effective vaccine, if the only purpose is stopping disease let's set up regulation and keep this medical only.
我觉得需要严格控制基因编辑儿童,这样就不会被滥用。如果只是为了防治某种疾病,这就相当于一种更有效的"疫苗"。我们应该建立相关的规定,将其控制在医用范围内。
Tri21 hours ago
So many silly comments - The technology is there - it will be used - it will be used to help people - So many people are scared of science - that is of course until you need it - If you were faced with a crippling disease or having a procedure performed using DNA technology - the vast majority will take the procedure - This might be step one - but lets say in step 100 they can solve a deformity that your child may have - wouldn't you try the procedure to try to give your child a chance at a normal life - don't be scared of science embrace it -
这么多愚蠢的评论。这种技术已经存在了,它将用来造福人们。举个例子,如果面对一种致残的疾病,需要进行一项使用DNA技术进行的手术,绝大多数人都会选择做这种手术。它还可以解决孩子可能患畸形的问题,你难道不愿尝试做这种手术,给你的孩子一个健康的未来?不要害怕科学,应该拥抱科学。
Trumptard Police22 hours ago
China has a long history of cloning. From Louis Vuitton hand bags to MAGA hats to Ivanka Trump coats
中国的"山寨"历史悠久。从LV手袋到"MAGA"帽子(印着"让美国再次伟大"字样的帽子),再到伊万卡·特朗普的外套,什么都山寨。
RepubliCONsMUSTDIE22 hours ago
GATTACA.
I recommend watching it.
It's quite a good movie.
推荐大家看看《变种异煞》这部电影,很不错。(注:该片讲述了在基因决定命运的未来世界。在不久的未来,通过基因工程加工出生的人才是正常人,而没有这道程序,自然分娩的孩子则被视同"病人"。)
Robert22 hours ago
Before someone says can we, they should ask themselves - should we. Right now, scientists have no idea what the long term effects of what they are doing will be for the following generations. It is, perhaps, a noble goal to engineer people that are resistant to diseases but the body normally goes through its own mutations, some good and some bad. With edited genes, do they understand what might happen when the body has a mutation that involves this new human? Seems to me that the first thing the world needs to grapple with is overpopulation.
就算有能力这么做,他们也应该问问自己是否应该这么做。现在,科学家们还不知道他们所做的事情对后代的长期影响。也许,设计出能抵抗疾病的人是一个崇高的目标,但人体通常会经历自己的基因突变,有些是好的,有些是坏的。有了编辑过的基因,当身体发生突变时,人们能知道会发生什么吗?在我看来,世界需要解决的第一件事就是人口过剩。
laptopexpert22 hours ago
Just the begining of genetic altered babies, a path toward human 2.0, 3.0, etc. They will keep getting better and better, won't they?
这只是基因改造婴儿的开始,之后可能会有2.0版、3.0版..., 会变得越来越好的,不是吗?
Adena22 hours ago
Considering the quality of much of the scientific and commercial products that come out of the Peoples Republic of China, I fear for the 'defects' that will crop up later...and won't be fixable or have replacement parts available. Good luck on taking the kids back to Babies-R-Us for a refund.
鉴于很多中国产品都有质量问题,我担心这些孩子以后会出现"缺陷"并且无法修复或更换部件,祝你们好运。说不定以后会带着孩子们回去找他们要求退款。
James W22 hours ago
Ahh reading these comments, we've sure become jealous of China and their progress!
看完这些评论,发现我们真的是嫉妒中国,嫉妒他们的进步!
Shanahan22 hours ago
At least China takes the risk and tries! We are too busy clinging to our Bibles to move forward with this technology! China's been making good progress in many things! Quality will still be an issue however!
至少中国敢于冒险并尝试!我们却守着圣经不放,没时间研究这项技术!中国在许多方面都取得了进步!然而,质量仍然是个问题!
Weldon21 hours ago
Once the Chinese perfect gene-editing, they will clone the most successful prototype.
一旦中国完成了完美的基因编辑,他们将克隆出最成功的原型。
David22 hours ago
They've been doing all sorts of "ethically questionable" things with human genetics for many decades, perhaps over a century or more. Use your imagination. Yup! I guarantee they've tried that, too.
几十年来,甚至一个多世纪以来,他们一直在利人类基因做各种"有违伦理"的事情。