American missionary killed by tribe on remote Indian island
美国传教士在印度偏远孤岛被部落射杀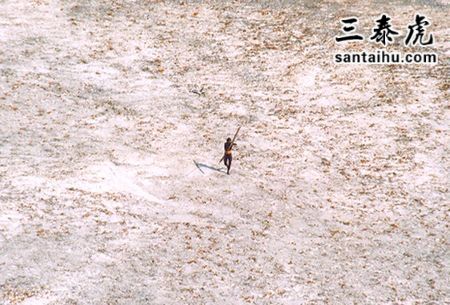 By Sanjib Kumar Roy
PORT BLAIR, India (Reuters) - An American self-styled adventurer and Christian missionary has been killed and buried by a tribe of hunter-gatherers on a remote island in the Indian Ocean where he had gone to proselytize, local law enforcement officials said on Wednesday.
印度布莱尔港(路透社)——周三,当地执法官员称,一名自称冒险家和基督教传教士的美国人在印度洋一偏远岛屿被一个以狩猎采集为生的部落杀害并埋葬,该传教士试图前往该岛传教。
John Allen Chau, 26, was slain on North Sentinel Island, which is home to what is considered the last pre-Neolithic tribe in the world and typically out of bounds to visitors, said Dependra Pathak, the director general of police in Andaman and Nicobar.
安达曼和尼科巴群岛警察局长科培德拉·帕塔克称,26岁的约翰·艾伦·周是在北森蒂纳尔岛被杀的,该岛被认为是世界上最后一个前新石器时代部落的所在地,通常禁止游客进入。
"A murder case has been registered against unknown persons," Pathak said, adding that the local fishermen suspected of illegally ferrying Chau to the 60-square-km (23-square-mile) island had been arrested on separate charges.
帕塔克称:"一宗针对不知名人士的谋杀案已经立案,涉嫌非法将约翰·艾伦·周运送至这个60平方公里(23平方英里)岛屿的当地渔民已分别以不同罪名被逮捕。"
Chau was killed by members of the Sentinelese community using bows and arrows, according to multiple media accounts.
据多家媒体报道,约翰·艾伦·周是被岛上的森蒂纳尔人用箭射死的。
Chau's social media posts identify him as an adventurer and explorer. Responding to a travel blog query about what was on the top of his adventure list, Chau said: "Going back to the Andaman and Nicobar Islands in India."
约翰的社交媒体帖子显示他是冒险家和探险家。在回答一个旅游博客的提问时,约翰说:"回到印度的安达曼和尼科巴群岛。"
Chau also said in the blog: "I definitely get my inspiration for life from Jesus."
约翰还在博客中写到:"我的人生灵感绝对来自耶稣。"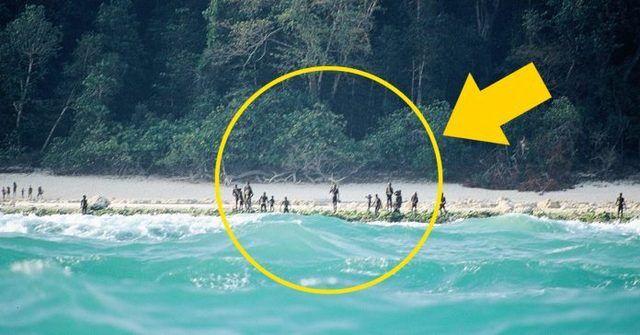 Based on his social media posts, Chau appears to have visited India multiple times in the last few years, exploring and preaching in many parts of southern India.
根据他在社交媒体上发布的帖子,在过去几年里,约翰似乎多次访问印度,在印度南部的许多地方进行探索和传教。
"We recently learned from an unconfirmed report that John Allen Chau was reported killed in India while reaching out to members of the Sentinelese Tribe in the Andaman Islands," members of the Chau family said in a post on his Instagram page.
约翰的家人在其Instagram页面上发帖称:"我们刚从一份未经证实的报道中得知约翰在印度被杀,当时他正在接触安达曼群岛的森蒂纳尔部落成员。"
The family described him as a "beloved son, brother and uncle" as well as a Christian missionary, wilderness emergency medical technician, soccer coach and mountaineer.
他的家人称他为"亲爱的儿子、兄弟、和叔叔",同时他也是一名基督教传教士、荒野紧急医疗技师、足球教练和登山运动员。
"He loved God, life, helping those in need and had nothing but love for the Sentinelese people," the family said. "We forgive those reportedly responsible for his death. We also ask for the release of those friends he had in the Andaman Islands."
The family asked that local contacts not be prosecuted in the case.
其家人表示:"约翰爱上帝,爱生命并帮助那些需要帮助的人,他对森蒂纳尔人只有爱别无其他。我们原谅那些对约翰之死负有责任的人,并要求释放他在安达曼群岛上的那些朋友。(指送他上岛的渔民)"
他的家人要求不起诉约翰在当地的联系人(送他上岛的渔民)。
BURIED IN THE SAND
遗体埋在沙滩上
Police said in a statement that they had launched an investigation into Chau's death after being contacted by the U.S. consulate in the southern Indian city of Chennai.
印度警方在一份声明中表示,在美国驻印度金奈领事馆与他们取得联系后,他们对约翰的死展开了调查。
"We are aware of reports concerning a U.S. citizen in the Andaman and Nicobar Islands," a consulate spokeswoman said in an email, but declined to provide further details.
"我们已经得知有关美国公民的这些报道。"领事馆发言人在电子邮件中说到,但拒绝提供更多细节。
Pathak said a Coast Guard vessel with police and experts on the tribe had gone to scout the island and formulate a plan to recover Chau's body. North Sentinel Island is about 50 km (31 miles) west of Port Blair, the capital of the island cluster.
帕塔克称,一艘载有警察和部落专家的海岸警卫队船只已经前往该岛侦察,并制定了一项取回约翰遗体的计划。北森蒂纳尔岛位于该群岛首府布莱尔港以西约50公里(31英里)处。
Chau made two or three trips to the island by canoe from Nov. 15, making contact with the tribe but returning to his boat, Pathak said. He told the fishermen on Nov. 16 he would not come back from the island and instructed them to return home and pass on some handwritten notes he had made to a friend.
帕塔克称,从11月15日起,约翰乘独木舟去了该岛两三次,试图与部落接触,但还是折返到自己的船上。11月16日,他告诉渔民,他不会从岛上回来,让他们先回家,并把他写给朋友的一些手扎交给他们。
The next morning they saw his body being dragged across a beach and buried in the sand, the police chief said, adding: "This was a misplaced adventure in a highly protected area."
第二天早上,渔民们看到他的尸体被拖过海滩,掩埋在沙里,警察局长说,"这是在一个高度保护地区的一次错误冒险。"
A source with access to Chau's notes said Chau had taken scissors, safety pins and a football as gifts to the tribe.
据看过约翰笔记的消息人士透露,约翰将剪刀、安全别针和一个足球作为礼物送给了部落。
In his notes, the source said, Chau wrote that some members of the tribe were good to him while others were very aggressive.
约翰在他的笔记中写道,一些部落成员对他很好,而另一些部落成员则非常好斗。
"I have been so nice to them. Why are they so angry and so aggressive?" the source quoted Chau as saying.
消息人士引述约翰的话说:"我对他们很友善,他们为什么还那么愤怒,那么好斗?"
The source, who asked not to be named, said Chau wrote that he was "doing this to establish the kingdom of Jesus on the island...Do not blame the natives if I am killed."
这位不愿透露姓名的消息人士说,约翰写道,他这么做是"为了在岛上建立耶稣的国度,"如果我被杀了,不要责怪当地原住民。"
In 2006, two fishermen who strayed onto the island were killed and their bodies never recovered. An Indian Coast Guard helicopter sent to retrieve the bodies was repelled by a volley of arrows from the community.
2006年,两名误入该岛的渔民被杀,他们的尸体也无法寻回。一架派去寻回尸体的印度海岸警卫队直升机被来自部落一连串箭矢击退。
美国雅虎读者评论:
译文来源:三泰虎 http://www.santaihu.com/46563.html 译者:Jessica.Wu
外文:https://www.yahoo.com
Vincent21 hours ago
From the BBC ...a DIFFERENT STORY...go figure
"He was an adventurer. His intention was to meet the aborigines."
Officials say the islanders have lived in isolation for nearly 60,000 years and therefore have no immunities to common illnesses such as the flu and measles.
Advocacy group Survival International said that by contacting the community, Chau may have passed along pathogens that have the "potential to wipeout the entire tribe" of about 50 to 150 people.
严格来说,他不是传教士,而是一个冒险家。他的目的是见土著人。
官员说,这些岛民已经与世隔绝将近6万年,因此对流感和麻疹等常见疾病没有免疫力。国际生存组织表示,通过与该部落接触,约翰可能已经将"有可能消灭整个部落"(约50至150人)的病原体传给了该部落。
EDWINyesterday
There are many reasons for not going. The most important being that this is a group of people who might not have any immunity to any of our diseases. We have to be strong against our curiosity and leave these people alone. Time and time again we have forced ourselves and our beliefs onto these type of people. We have devastated whole cultures, sometimes unintentionally. I believe that this was justified and hope we leave these people alone for as long as we can.
不让登岛有多方面的原因,最重要的是这些部落成员可能对任何疾病都没有免疫力。我们必须克制自己的好奇心,不要去打扰这些人。我们一次又一次地把自己=的信仰强加给这类人,破坏了整个文化,虽然有时是无意的。我希望我们尽可能不要再去打扰这些人。
Fredericoyesterday
Well, it's sad that Mr. John Chau died, but he should have heeded the warnings and respected the OFF LIMITS Tribe and their Island. Then again, these Missionary types won't listen to rhyme nor reason....
约翰牺牲了,真令人伤心,但他应该注意这些警告,尊重禁区部落并远离他们的岛屿。但这些传教士一般不听劝的。
Laughing at the haters!23 hours ago
Bruh, that's ALL on you. Rest in peace. Thoughts & prayers.
哥们,这只能怪你自己了,愿你安息!
GunnarOyesterday
Hmmm...I think I'll go for a swim in a pool full of piranhas. Everything should work out just fine, right?!?
额,这就好比去一个满是食人鱼的泳池游泳,能不出事儿吗?
Jerry2 days ago
There's a reason why its off limits. People should respect these laws for their own good.
这就是为什么要禁止登岛。为了让这些部落能好好生存,人们应该尊重这些禁令。
Saphireyesterday
While i appreciate the desire for people to serve on the mission field I find it so disturbing how many do it despite being warned and warned and warned to stay out of specific areas. It is sad but not unexpected and they person and their families should have known better
虽然我欣赏他们去传教的意愿,但我发现很多人在被警告远离特定区域的情况下仍然这样做,这让我感到非常不安。这是令人伤心的,但这并非出乎意料,他们自己应该更清楚。
Mikeyesterday
Maybe the native tribe got word from the New World tribes as to what happens when christian missionaries show up.
也许土著部落从新大陆部落得知基督教传教士出现时会带来什么。
Meyesterday
The area is off limits and therefore the man gets no sympathy from me. Leave the Tribesmen alone. Much like my Native American forefathers suffered from the hands of others who interfered, I do not want to see this tribe being bothered.
这个岛是禁区,所以我不同情这个约翰。不要打扰部落居民,美国原住民祖先遭受过他人干涉的痛苦,我不想看到这个部落被打扰。
Hmmm....yesterday
I imagine he went there a couple of times, and natural curiosity kept when natives at bay, he left, they had a meeting and agreed he was a destructive force, and when he returned, they killed him immediately. He didn't belong there to begin with, and suffered the consequences of his disrespect.
他多次尝试登岛次,部落居民一致认为他会带来破坏,立即杀了他。他一开始就不该去那里,由于他不尊重部落,所以才遭受了死亡的后果。
Jakeyesterday
As I understand it, this tribe has experienced death as a result of contracting disease from outsiders. The Native Americans on the American continent largely died off as a result of diseases brought by Western settlers. This die-off gave rise to the policy of Manifest Destiny.
Not having the science to know what was actually causing the afflictions, the early European settlers in the Americas attributed it to God's will. They believed God had manifested their destiny to populate the American continents and so laws governing this Westward expansion were enacted including the Homestead Act.
据我所知,这个部落曾因感染外来疾病而出现人员死亡。美洲大陆上的土著人大部分死于西方殖民者带来的疾病。这种灭绝使"命定扩张论"得以兴起。
早期在美洲的欧洲殖民者不具备科学知识,不知道是什么导致了这些死亡,他们把这归因于上帝的旨意。他们相信上帝已经表明了他们要在美洲大陆上定居的命运,因此制定了包括《宅地法》在内的有关向西扩张的法律。
Lloydyesterday
He knowingly trespassed where forbidden. He said he got his "inspiration from Jesus". Getting crucified is a very just and fitting result of his challenge to the people who have a right to be there and defend their land.
他有意冒犯了禁止进入的地方。他说从耶稣那获得灵感。他打扰了那些有权在那里保卫自己土地的人,因此被杀也是一个非常公正和恰当的结果。
LEB905yesterday
This year's Darwin Award winner? Apparently he worked hard for it.
他会是今年的达尔文奖得主吗?显然,他为此付出了努力。
evoman1yesterday
It's too bad it cost him his life, but he knew he wasn't supposed to be there regardless of his motives. Those people know the outside world exists and they want no part of it.
可惜的是他为此付出了生命的代价,但无论他的动机如何,他都不应该出现在那里。那些人知道外界的存在,但他们不想要成为其中的一部分。
Bill20 hours ago
What would make this man believe after all these years he could talk and convert these people where others have failed ? If they wanted to modernize they would have ,they don't so stay away.
是什么让这个人相信,他可以在别人碰壁的地方让这些人皈依?如果部落想要现代化,他们现在可能已经实现了,但他们不想,所以还是不要打扰它们。
nyesterday
Jus because he wants to do it, doesn't mean he should. Sorry for his lost but common sense and a little respect to the people there would've kept you alive
仅仅因为想传教并不意味着他应该这么做。为他的死感到遗憾,但是常识和对部落居民的尊重本可以让你活下去。
JOEY Jyesterday
Judge( to convict) I sentence you to 5 days on Sentinel Island instead of 30 years in prison. If you survive, and you wont, you will become a free man
Convict - I'll take the 30 years your honor
法官:我判你在北森纳蒂尔岛上呆5天,而不是30年监禁。如果你活下来了,你就能获得自由。
罪犯:我选择判30年监禁。
checking it outyesterday
don't go round forcing your beliefs on others this wont happen!
不要到处把你的信仰强加于人!
Danyyesterday
I don't blame them one bit.
我完全不会责怪部落原住民。
Runner16 hours ago
I am a feminist with a strong background in criminal justice. I am not soft on crime, unlike many feminists, who push easy punishments, like rehab and counseling. The real criminal in this case is Chau. He did something egregious and illegal. He paid for with his life. I wish the moment he was cascaded with arrows was caught on video for all to see. He was playing with fire and paid the ultimate price. If you ask me, he got what was coming.
本案的真正罪犯是约翰。他做了一件违法的事,付出了生命的代价。我希望他被箭射杀那一刻被拍下来了,让所有人都能看到,他是在玩火自焚,付出了最惨痛的代价。
Donald Meh Trumpyesterday
Other beings do not need to share your personal beliefs.
其他人不需要分享你的个人信仰。
r2 days ago
good riddance, the amalikan must learn to observe rule and law while in foreign land.
在异国他乡,美国人必须学会遵守当地的法律法规。
Army Of One21 hours ago
The natives on that island still live like it's 500 B.C.
那个岛上的土著居民仍像公元前500年那样生活。
Indigo Shojoyesterday
Many of us have endured the arrogance and disrespect of religious nuts repeatedly coming to our homes, unasked, trying to convert us. Tragically, he finally met some folks who wouldn't put up with it. The church needs to stop sending its people into harm's way.
我们中的许多人已经忍受了宗教狂热者的傲慢和不尊重,他们不断来到我们的家园,不请自来,试图改变我们的信仰。可悲的是,他终于遇到了一些不愿忍受的人。教会需要停止将自己的人置于危险之中。
Amyyesterday
Why in the world would he go there?
他究竟为什么要去那儿?
Darrenyesterday
Christian missionaries have imposed their will on indigenous tribes for centuries, and always at the detriment of the tribe. Leave them alone if they want to be left alone.
基督教传教士把他们的意志强加给土著部落已经有几个世纪了,而且总是损害部落的利益。如果他们想独处,就别打扰他们。
John Jr.yesterday
But did they get the football back?
他们把足球抢回来了吗?
Man Kongyesterday
In a place where the tribes enjoy isolation and safety, you came and disturbed their peaceful life and bring them the God they knew nothing about and they had already Gods too many to worship and adore, what should the consequences be?
在一个与世隔绝祥和宁静的部落,你的到来打扰了他们平静的生活,并且给他们带来他们不知道的神,他们已经有太多的神来崇拜了,可想而知会带来什么后果?
z2centsyesterday
Why do Americans ignore laws in other countries
为什么美国人总是无视其他国家的法律?
FORTISSyesterday
They might be uncivilized but they took care of that threat pretty quick, and they didn't even need razor wire!
他们可能未开化,但他们很快就解决了威胁,甚至不需要铁丝网!
inpointoffactyesterday
And all I get to do is slam the door when these missionaries try to visit me.
当这些传教士来访时,我所能做的就是砰的一声把门关上。
FiscalSenseyesterday
What this article failed to mention was that the tribespeople have been decimated by diseases brought by outsiders in the past--they don't have immunity to them--and this is the reason they are so violently opposed to being visited. Can't blame them.
这篇文章没提到的是,部落人民在过去曾被外来人口带来的疾病夺去了大量生命,他们对这些疾病没有免疫力——这也是为什么他们如此强烈地反对被探访的原因。这不能怪他们。
El Nigro Loco14 hours ago
Leave them alone. Thank God no Tribesman was charged for the protecting his society
不要打扰他们。感谢上帝,没有部落成员因保护他们的社会而被指控。
CZZyesterday
Just leave these free people as they want to be, FREE
让这些自由的人保持他们想要的自由。
TSyesterday
Sorry, there was fair warning. Don't go places where you're not welcome
抱歉,这是合理的警告。不要去不受欢迎的地方。
xyesterday
The tribe was protecting their borders.
部落是在保护他们的边界。
Coke0yesterday
Chau went to the island with good intentions but ignorant. He was putting the islanders in danger by potentially spreading new diseases to them which they have no resistance.
约翰带着善意去了那个岛,但却不知道他可能向岛民传播他们不具抵抗力的新疾病,使他们处于危险之中。
Jackyesterday
Sounds like he got what he expected.
看来他得偿所愿了。
baboyyesterday
god has answered his calling.
上帝已经回应了他的呼唤。
Scottyesterday
Maybe we can hire these guys to protect our southern border.
也许我们可以雇佣这些部落居民来保护我们的南部边境。