American tourist killed by reme tribe on Andn and Nicobar Islands
美国游客被安达曼和尼科巴群岛上的部落居民杀死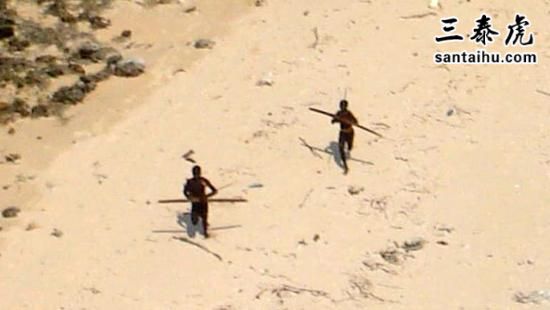 北森蒂内尔岛上居民资料图(今日印度)
PORT BLAIR: An American visitor to one of the islands in reme Andn and Nicobar chain has been killed by a community of hunter-gatherers who live there isolated from the outside world, two police offi als said on Wednesday.
The North Sentinel Island, off-bounds to visitors, is home to the Sentinelese, who killed the American, identified as John Allen Chau, after he was illegally ferried there by fishermen, the offi als added.
"A murder case has been registered," one of the offi als told Reuters. Both offi als sought anonymity as they are not authorised to speak to the media.
Police have launched an investigation, Deepak Yadav, a police offi al in the island chain in the Bay of Bengal, said in a statement late on Tuesday.
"We are aware of reports concerning a US citizen in the Andn and Nicobar Islands," a spokeswoman for the United States consulate in Chennai said in an email.
"When a US citizen is missing, we work closely with local authorities as they carry out their search efforts," she added, but declined to provide further details over privacy concerns.
一名美国游客闯入印度与世隔绝的北森蒂内尔岛,遭到原始部落居民的弓箭攻击,最终被杀死。
这名美国游客名叫约翰·周(John Chau)。他在渔民的帮助下成功登上一座被印度政府严令禁止靠近的小岛。而当他踏上小岛,迎面而来的却是一连串的箭矢。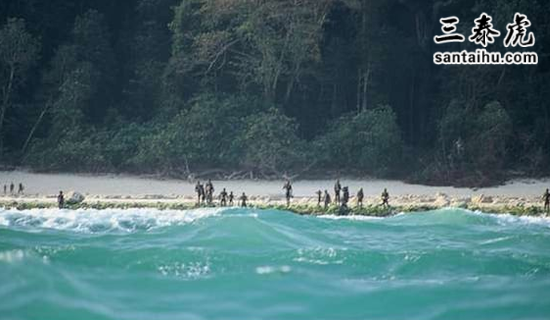 北森蒂内尔岛(今日印度)
印度时报读者的评论:
来源:三泰虎 http://www.santaihu.com/46558.html
外文:https://timesofindia.indiatimes.com
AROP
This US citizen must be on conversion mission, if so nothing wrong.
这位美国公民应该是传教士。如果真是这样,被杀就还好了
Sridhar K - Hyderabad
He must have gone there to covert them
他肯定是过去传教的
Ankit
Don't mess with those folks. They are happy with whatever they have. They don't want nobody help or interference
别去干涉人家的生活,他们过得很开心,不需要任何人的帮助,别去打搅他们
Bikash Sahoo - Cuttack
Americans has too much itching to know everything even though their brain is not able to understand yet available things!!
虽然脑子不好使,不过美国人的求知欲还是挺强的啊
Stupid American,, could be an missionary trying to convert by hook and crook and make Andn a Chr tian Island...Shameless people.. will even try to convert a donkey going about its way.
这美国人好愚蠢,可能是传教士,这是要过去传教的,想让安达曼群岛上的人都成为基督徒
Mayuram Barooah
American news are reporting him as a Chr tian Missionary and Indian news reporting him as a tourist!! Wah re Indian Media!! Scared of publishing the truth??
美国媒体报道说他是传教士,而印度媒体的报道说他是游客!
印度媒体啊印度媒体!
你们就不敢报道真相吗?
RCH -
Indiia Today has confirmed that the American had gone to the islands for conversion activities. He was obsessed with meeting them and converting them to Chr tianity.
《今日印度》已经证实那位美国人是去岛上传教的。
他就是想见见岛上的人,让他们信奉
Rajesh Singhal
Americans are known to be adventurous but it is relief that he did not visit the North Sentinel Islands with his family. The American women are equally adventurous. To be killed is a matter of regret but to know a little more about the tribes who live there may be the prime objective of the tourist.
美国人爱冒险是出了名的。好在他没有带着家人去北森提奈岛
美国女人也同样爱冒险。被杀是遗憾的,不过美国游客此行的主要目的是了解这个部落。
Bubathi Raghavan - Chennai
As per media reports John Allen Chau was a chr tian missionary
据报道,John Allen Chau是传教士
Khatmsur - GARAM NARAM Bistar
hahaha...bully AMRICAN paid for his arrogance of flouting the rules
哈哈哈,美国人无视规则,为自己的傲慢付出了代价