The Japanese Military's Greatest Enemy Isn't China
日本军队最大的敌人并非中国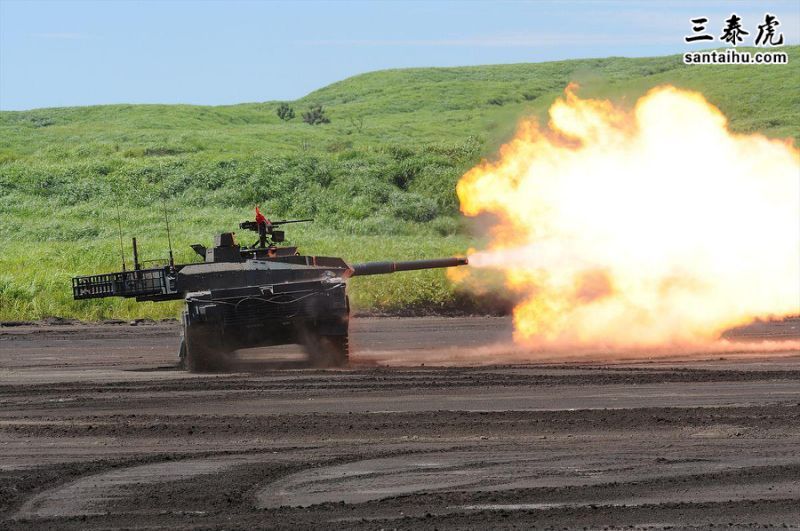 Michael Peck
Security, Asia
But a shrinking population...
In a nation whose population is so elderly that robot children substitute for the real thing, it's not surprising to find a lack of young people to join the military.
But Japan is finding that robots are no substitute for people to maintain its military.
在日本,人口日益萎缩,严重老龄化,机器人儿童代替了真正的孩子,如此一来缺乏年轻人参军也就不足为奇了。但日本发现,机器人无法取代人类来维持其军事力量。
The Japan Self-Defense Force has been unable to meet its recruiting goals since 2014. As of March 2018, it was almost 10 percent below its budgeted strength of 247,154 personnel. Enlisted personnel, who tend to be younger, were 26 percent below their budgeted level.
自2014年以来,日本自卫队一直未能实现招募目标。截至2018年3月,人数几乎比其预算编制的247154人低了10%。应征入伍人员的年龄往往偏小,比预算水平低26%。
"Empty recruiting tables and disinterested audiences are becoming more common for the JSDF as the country's demographic troubles and robust economy have created what some defense insiders call a 'silent crisis' for military recruiting," according to the Japan Times. "Amid a rock-bottom birthrate, the number of Japanese age 18 to 26 — the core of the recruitment pool — has shrunk to 11 million from 17 million in 1994. That group is forecast to shrink to 7.8 million over the next 30 years."
据《日本时报》报道,由于日本的人口问题和强劲的经济,造成了一些防务内部人士所称的军事招募的"无声危机",对于空空如也的征兵名单和不感兴趣的观众,自卫队越来越习以为常。在日本出生率降至谷底的情况下,18岁至26岁的日本人(日本人口的核心)已从1994年的1700万减少至1100万。未来30年,这一群体预计将缩减至780万人。
Hideshi Tokuchi, a former vice-minister of defense, warns that lack of manpower will have consequences. "The manpower shortage will affect operational efficiency. It is a headache. There is more to do with fewer people and I don't think there is any easy solution."
前防卫副大臣德地秀士警告称,人员不足将带来后果,会影响运作效率,这是一个令人头痛的问题,和人口减少有很大关系。对此,我认为没有简单的解决办法。
Conscription is barred by Japan's constitution, so the military is trying to compensate by raising the maximum age for new recruits as well as recruiting more women. Females only make up about 6 percent of the JSDF, compared to 15 percent in the United States and 10 percent in Britain.
日本宪法禁止征兵,因此军方正试图通过提高征兵年龄和招募更多女性来弥补这一问题。女性只占自卫队人数的6%,而在美国和英国这一比例分别为15%和10%。
Japan's problems are hardly unique. Birth rates are falling in Russia (down 10.7 percent last year) and in Europe, while even the U.S. birth rate has fallen to a thirty-year low. In many nations, the allure of a lucrative civilian career outshines the splendor of a military uniform.
日本的问题并非个案。俄罗斯和欧洲的出生率都在下降(去年下降了10.7%),甚至美国的出生率也降到了30年来的最低点。在很多国家,待遇丰厚的文职工作胜过了参军的荣耀。
However, Japan does labor under the burden of the past. Military service has not been popular in post-World War II Japan, still haunted by the specters of fascism and atomic bombs. The Japanese constitution, shaped by the American occupation, outlaws war, while the Imperial military became a "Self-Defense Force."
然而,二战后,服兵役在日本并不受欢迎,法西斯主义和原子弹的阴影至今仍挥之不去。在美国占领期间制定的日本宪法宣布战争为非法,而帝国军队则成为了"自卫队"。
Japan's personnel crisis raises an interesting question: how many soldiers does a nation need to recruit to maintain its military power? Before World Wars I and II, France was acutely aware that Germany had a larger population to maintain a larger army. Thus the Maginot Line, which has gone down in history as folly, though it actually was a rational attempt to use concrete and steel to compensate for a lack of flesh.
日本的人员危机让人想到一个有趣的问题:一个国家需要招募多少士兵来维持其军力?在第一次和第二次世界大战之前,法国敏锐地意识到德国有更多的人口来维持更庞大的军队。因此,历史上的"马其诺防线"被认为是愚蠢的,尽管它实际上是一个理性的尝试,用混凝土和钢铁来弥补人员的缺乏。
To some extent, Japan is shielded from the worst of military demographics. It is not likely to fight a land war in Asia, or commit its troops to massive overseas campaigns like the United States in Iraq. Any conflict with China would likely be a naval-air struggle involving ships and airplanes, with perhaps a couple of brigades of marines to seize or defend island bases. This sort of warfare requires limited numbers of skilled personnel to operate and maintain aircraft and ships.
在某种程度上,日本并不会受到最糟糕的军事人口构成的影响。它不太可能在亚洲打一场陆地战,也不太可能派遣军队参加美国在伊拉克的大规模海外战役。与中国的任何冲突都可能只是涉及军舰和战机的海空战斗,可能需要有几个海军陆战队旅占领或保卫岛屿基地。这种战争只需要有限的技术人员来操作和维护战机和舰艇。
And, perhaps a nation so enamored of robots will develop combat automatons to do the dirty work. But unless the nature of warfare really changes, Japan will still need enough young people to keep its military machine going.
一个如此迷恋机器人的国家或许将会开发战斗机器人来完成这些肮脏的工作。但除非战争的本质真的发生改变,否则日本仍需要足够的年轻人来维持其军事机器的运转。
美国雅虎读者评论:
译文来源:三泰虎 http://www.santaihu.com/46285.html 译者:Jessica.Wu
The MM.9 hours ago

Japan WILL be the first to introduce robot soldiers in the battle field !

日本将率先在战场上引入机器人战士!
Perry12 hours ago

WHY did they write this article: Australia Population for 2018 is over 24 million and Canada Population for 2018 estimated population of 36.95 million. Both Countries has way more land than they Japanese.

2018年澳大利亚人口为2400多万,加拿大2018年人口估计为3695万,而且这个两个国家的领土都比日本广阔。
Adrian15 hours ago

There is No Japanese Military as per their MacArthur written, Constitution.

按照麦克阿瑟支持制定的日本宪法,日本不能有军队。
Mikey Likes It14 hours ago

I guess the writer is unfamiliar with the fact that Japan committed troops to Iraq in 2004. I saw them going North on MSR Jackson while my unit was heading south on our last day in country.

我想作者可能不知道日本在2004年向伊拉克派兵的事儿。
stephen11 hours ago

Too many people in the world anyway. Everyone complains about "global warming", then go nments try to encourage population growth.

世界人口太多了,人人都抱怨"全球变暖"。而政府却鼓励人口增加。
KD12 hours ago

The world is vastly overpopulated.

世界人口严重过剩。
Robert7 hours ago

I have been to Japan during the late 1960s and my impression was that 90% of the country has no population, very similar to how Hawaii is. All the mountainous areas have no homes and all the cities are hugely overpopulated and situated along the coastlines of the islands there, just exactly like in Hawaii. Thus Japan is now actually going to have an improvement in the living standards now that there will be less people. More and more people is NOT a good thing. If it were then (red) China and India would be wonderful places to live and THEY AREN'T! StocktonRob

我在20世纪60年代末到过日本,这个国家90%的地方没人,和夏威夷很相似。山区里都没有人家,城市人口过剩而且集中在沿海。由于人口减少,日本的生活水平将会提高。人多也不是什么好事,否则像中国和印度这样的国家将是生活的好去处,显然事实并非如此!
Rodger Olsen13 hours ago

They need use the systems that Russia used to reverse their population trend. Most of it was cash grants for children, monthly stipends and inexpensive housing. A few years ago, when I was living part time in Russia, one family in our apartment block, moved into a new home with money that paid for the grants they got from their last two children.

However, the tactic that I liked the most was the "go home and make a baby" days. Workers in many places were told to leave work early (or just to say home) and make a baby. I don't know exactly how many babies were conceived, but they had lot of happy employees.

他们应该学学俄罗斯扭转人口趋势的策略,对儿童抚养津贴,提供廉价房。几年前我在俄罗斯住过,在我们公寓楼里,有一个家庭搬新家,买房的钱是前两个孩子的补助金。还有"回家造人"的策略,这是我最喜欢的部分,很多地方的工人都被要求提前下班回家造人。我不知道到底造了多少人,但员工们都很开心。
m13 hours ago

very simple: PAY MORE MONEY. Wanting a person to risk their lives AND at a lower than private jobs pay pushes a person's loyalty to their country too much. If a stable and wealthy country wants itself protected, then pay its soldiers!

办法很简单:提高军人的工资。想让一个人冒着生命危险,拿着微薄的薪水去为国家卖命,那就多付钱,钱可以提高一个人对国家的忠诚度。如果一个稳定而富裕的国家想要保护自己,那就提高士兵的待遇吧!
nam13 hours ago

Japan should work with other nations to form alliance like NATO (Korea, Philippine, India, Vietnam, etc.) According to history, China has been big issue for every body.

日本应该和其他国家合作(韩国、菲律宾、印度、越南等),组成北约这样的联盟。
Bob11 hours ago

Pushy neighbors, uncertainty for the future, and disagreements world wide certainly don't make married couples want to have children. Taiwan is facing the same situation. Economics is one of the biggest birth control factors in educated countries.

咄咄逼人的邻国、对未来的不确定性以及世界范围内的分歧让已婚夫妇不想要孩子。在受教育程度高的国家,经济拮据是最大的避孕因素之一。
Stephen2 days ago

If Japan starts using fighting robots, then it will become a hacking war.

如果日本开始使用战斗机器人,那么这将成为一场黑客战争。
Libtardologistyesterday

Japan has 140 million people on a tiny set of real estate. There should be a campaign to reduce the human population. China, India, Europe, and North America should do the same.

日本这么小的地方,人口却有1.4亿人口,应该开展一场减少人口的运动。中国、印度、欧洲和北美也应该这样做。
Floyd14 hours ago

Elephant in the room causing low birth rates= feminism

导致低出生率的原因是女权主义。
J N12 hours ago

Spending too much money on the military will ensure the country to go into debt. The US spends over 30% of its GDP on the military. No other countries in the World comes even close. Russia, China, India, Saudi spends well less than 10% of its GDP. European Union spends about 2%. Japan about 1%. US has to finance it's military through continuous selling of US Treasury to foreign nations. So technically US is militarily strong but only at the mercy of foreign powers.

在军队上花太多的钱会使这个国家负债。美国军事支出占GDP的30%以上,没有其他国家能与之匹敌。俄罗斯、中国、印度和沙特的支出远低于其GDP的10%。欧盟的支出约为GDP的2%。日本约为GDP的1%。美国必须通过不断向外国出售美国国债来筹集军费。虽然美国军事实力雄厚,但受制于其他强国。
Dallas14 hours ago

There is a recession right around the corner. When it happens military recruitment will skyrocket.

经济衰退即将来临。当这种情况发生时,军队招募将会激增。
Rian14 hours ago

People across the globe are tired of fighting constant wars. We just want to live peaceful and happy lives. Governments make wars and problem where problems don't exist and expect it's citizens to fight and die for them...and foot the bill for it too. Wei tired of fighting wars for politicians and rich men, so go fight them yourselves.

全世界的人都厌倦了无休止的战争。我们只想过平静快乐的生活。政府发动战争,他们希望公民为之战斗和牺牲并且为之买单。我们厌倦了为政客和富人打仗,还是你们自己去打吧。