Which economy would be largely influenced if China really rises in the future?
如果中国真的在未来崛起,哪些经济体将受到很大影响?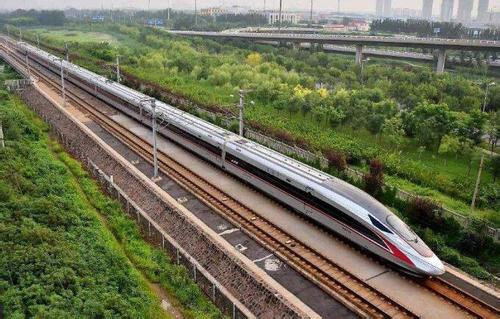 Quora评论翻译:
来源:三泰虎 http://www.santaihu.com/45852.html 译者:Jessica.Wu
外文:https://www.quora.com/Which-economy-would-be-largely-influenced-if-China-really-rises-in-the-future
Randy McDonald, Student of history and empires

The entire world--high-income societies, low and middle income societies, neighbours, places on the other side of the planet--would be influenced strongly if China became a high-income society. They would likely experience some relative decline--the five hundred million people of the European Union would be outnumbered more than two-to-one by Chinese--but I do not think they would be likely to experience absolute decline.

Of all China's neighbours, I think Southeast Asia would be the world region most likely to be strongly influenced by China. Just next door, often culturally familiar, and less economically developed, Southeast Asia could easily be pulled along by a rich China.

如果中国成为一个高收入社会,整个世界——高收入社会、低收入和中等收入社会、邻国和地球另一边的国家——都将受到强烈影响。他们可能会经历某种程度的相对衰退,中国人口和欧盟5亿人口的比例将超过2:1,但我不认为他们会经历绝对的衰退。

在中国的所有邻国中,我认为东南亚将是最可能受到严重影响的地区。东南亚国家就在中国隔壁,经济上又不太发达,很容易被富裕的中国牵着走。
Paul Denlinger, Have lived in China, Taiwan and Hong Kong; fluent in Mandarin (written, spoken)

There are other trends at work which are more important than China's rise, and their cumulative effect will be huge.

They are:

ŸThe rise of the sharing economy, such as Uber, AirBnB, etc.

ŸCommunications costs effectively falling to zero for phone and long-distance services;

ŸMore jobs getting cannibalized by automation, and soon, AI;

ŸAutomation of the manufacturing process, so that less jobs are needed in manufacturing;

If you look closely at where China's rise has been, you will discover that it is mostly in traditional manufacturing. All of these sectors will soon be changed by the changes outlined above, and China will also be drastically affected.

What we are seeing now is a drastic slowdown in demand, which consumer growth was completely dependent on. This is also affecting China, which is why we are seeing a slowdown in Chinese growth.

There are fewer goods which are attractive to buy for consumers, when people can rent them for the short-term just as easily. Why own when you can just rent?

还有其它一些比中国的崛起更重要的趋势,它们的累积效应将是巨大的。

它们是:

分享经济的崛起,如优步,爱彼迎等等;

电话和长途通信成本降至零;

更多就业机会被自动化和不久的人工智能所餐食;

制造过程的自动化,所需的工作岗位减少;

如果你仔细观察中国的崛起历程,你会发现中国的崛起主要集中在传统制造业。所有这些领域都将很快被上述变化所改变,中国也将受到巨大影响。

我们现在看到的是需求的急剧减少,而消费增长完全依赖于需求。这也影响到中国,这也是中国增长放缓的原因。

对消费者来说,当轻松就能短期租用商品时,购买欲就会降低。当你可以租用时,为什么还要买呢?
Michael Jun, studied at University of California, Berkeley

It is like gravity. Closer the country is to China, greater the influence. To Canada and Mexico, the U.S. influence is greater than that of China. (Canada is #1 trade partner to the U.S.) To Mongolia and Vietnam, Chinese influence is greater. To a country closer to China, the Chinese influence will nearly supersede the American or European influences.

这就像地心引力一样,离中国越近,对其影响越大。对加拿大和墨西哥来说,美国的影响力大于中国。(加拿大是美国的头号贸易伙伴)对蒙古和越南来说,中国的影响力更大。对于一个更靠近中国的国家来说,中国的影响将超过美国或欧洲的影响。
Ashutosh Vasisht, Learner. Optimist. Indian. Avid reader. ASOIF. Movie freak. Foodie.

China is set to become the world's largest economy. The only debates are by what date and by what measure?

中国将成为世界上最大的经济体。唯一的争论是什么时候,以什么方式?

According to the IMF, Asian economies will represent at least 40% of global economic output by 2015, when adjusted for Purchasing Power Parity (PPP - which is just a way of saying that a McDonald's hamburger should be similar cost everywhere and if it is not, we need to make an allowance in exchange rates to calculate the true relative value of a nation's economy).

根据国际货币基金组织的说法,按购买力平价算(购买力平价类似于麦当劳巨无霸指数),到2015年亚洲经济体将至少占全球经济产出的40%。

Many economists expect that on PPP calculations, China will overtake the United States long before 2020, probably by 2015-17. All global economists agree it is only a matter of time, by whatever measure. Leaders in developed nations should be ready for a major psychological, economic, cultural and political shift, which will impact the rest of this century.

许多经济学家预计,根据购买力平价计算,中国将在2020年前超过美国,可能在2015-17年。全球经济学家都认为,无论以何种标准衡量,这只是时间问题。发达国家的领导人应该做好准备,迎接将影响本世纪剩余时间的重大心理、经济、文化和政治转变。

So it is inevitable that China will be the super power. So, which ones would be largely affected by it?

因此,中国成为超级大国是不可避免的。那么,谁会受到影响呢?

United States of America, why?

China will never replace US as a single global superpower. Both the countries being the super power will have a large control over UN and others. But, USA will no longer enjoy the privileges of being the only super power in the world.

China was the saviour to USA when the economic crisis happened earlier. Eventually, USA owes $1.6 trillion to China. This gives China some advantage over USA (including the excessive population/market of China).

1.美国

中国永远不能取代美国成为单一的全球超级大国。这两个国家都是超级大国,对联合国和其他国家都有很大的控制权。但是,美国将不再享有世界唯一超级大国的特权。

India

China and India are the best to provide cheap labour which large companies of the West harness well. Since, China will be super power, India is most likely to be hit economically since, it will give lesser advantage to India to hold a strong economic structure.

China has provided a non competitive market to its manufacturers (Every MNC has a Chinese alternative in China, Baidu for Google, Weibo for Twitter etc) so that it grows economically well and help the start ups grow without any competition. But, unlike China, India has a fiscal deficit and cannot sustain without liberalisation.

2.印度

中国和印度是廉价劳动力的最佳供应国,而西方大公司很好地利用了这一点。由于中国将成为超级大国,印度最有可能受到经济打击,因为它将使印度在保持强大的经济结构方面拥有较小的优势。中国为其制造商提供了一个非竞争市场(每个跨国公司在中国都有一个替代品,谷歌的是百度,Twitter的是微博等),大大促进了经济发展,帮助初创企业在没有任何竞争的情况下成长。但和中国不同的是,印度有财政赤字,没有紫游化就无法维持下去。

Brazil

Economists consider three nations to grow economically rapidly. One is China, then India and Brazil.

These are the favourite spots of multi nationals to find good cheap labour.

Brazil will too be hit because its a part of BRICS. Wherein, China is a super power unlike now and Russia and India are too economically more stable than Brazil. Hence, these three countries are likely to have a stronger hold over BRICS and UN. Including a new Bank which BRICS want to create to help these 5 nations.

3.巴西

经济学家认为三个国家经济增长迅速:中国,印度和巴西。

这些都是跨国公司寻找廉价劳动力的热门地点。

巴西也将受到冲击,因为它是金砖四国之一。在这些国家中,中国将是一个不同于现在的超级大国,而俄罗斯和印度在经济上比巴西更加稳定。因此,这三个国家对金砖四国和联合国的影响力可能更大,包括金砖国家希望建立一个新的银行来帮助这5个国家。

All these are under my opinion. I will be happy to hear any suggestion/correction.

以上都是我个人的观点,很乐意听到任何建议和指正。
Mehul Kamdar, Associate

I am not sure that the rise of one economy automatically equals the decline of another. Yes, that was the case under colonialism, and, earlier during the feudal era. It does not have to be the case anymore. China is a growing and strengthening economy, and countries that trade with it, will do well. Germany, for example, owes a huge proportion of its recent wealth to selling advanced machinery to Chinese manufacturers, and it is the economic engine of Europe.

我不确定一个经济体的崛起是否会默认等于另一个经济体的衰落。是的,在殖皿煮义时期是这样,在封建时代早期也是这样。但是如今不再是这样了。中国是一个不断增长和增强的经济体,与之进行贸易的国家都将发展得很好。例如,德国最近收获的财富中很大一部分都要归功于向中国制造商出售先进机械,德国是欧洲的经济引擎。

When companies compete, those with better products and marketing strategies will win. I'd like to see trade like I watch the Olympics or the World Cup - someone wins, and they rightly deserve the credit in the end, but there are many good matches and performances leading to the final victory, and they are important too.

当公司在竞争时,那些拥有更好产品和营销策略的公司将会胜出。我希望贸易能像奥运会或世界杯那样,赢了的人最终理应得到荣誉,但是最终的胜利是由很多精彩的比赛和表现带来的,这些比赛也很重要。