US-China trade war can make Indian products competitive
中美贸易战可使印度商品更具竞争力
NEW DELHI: With the US imposing additional 25 per cent duty on imports worth $34 billion from China, certain Indian products may become more competitive, Confederation of Indian Industry (CII) said on Sunday.
新德里:印度工业联合会(CII)周日表示,由于美国对从中国进口的价值340亿美元的商品征收25%的额外关税,有些印度产品可能会变得更具竞争力。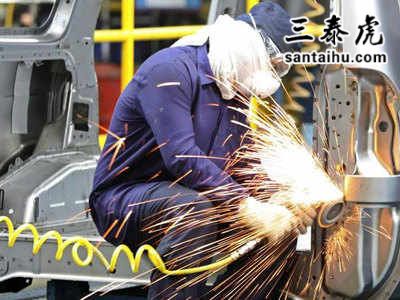 An analysis by the industry chamber revealed that India should focus on the US market for items in the categories of machinery, electrical equipment, vehicles and transport parts, chemicals, plastics and rubber products.
印度工商会的一份分析报告显示,印度应将重点放在美国市场上,采购机械、电气设备、汽车和运输部件、化学品、塑料和橡胶产品等产品。
"India can focus on numerous goods for expanding its exports to the US and China markets following the hike in duties by both countries on imports from each other," CII said.
CII表示:"中美两国对彼此的进口商品都提高了关税。印度可以专注于大量商品,扩大其对美国和中国市场的出口。"
Top exports from India to the US which are covered in the list of items for which tariffs have been hiked include pumps, parts of military aircraft, parts for electrodiagnostic apparatus, passenger vehicles of 1500-3000 cc, valve bodies and parts of taps, said the chamber.
印度工商会表示,和中美关税清单重叠的印度对美出口的商品包括泵、军用飞机部件、电诊断设备部件、1.5-3升排量的客运车、阀体和水龙头部件。
Exports of these items stood at over $50 million in 2017, according to CII, and can be increased with concerted efforts.
根据CII的数据,2017年这些商品的出口超过5000万美元,齐心努力下还能增加。
Countries such as Vietnam, Indonesia, Thailand and Malaysia have increased their exports of these products to the US in recent years, the chamber noted.
美国商会指出,近年来,越南、印尼、泰国和马来西亚等国的这些产品的出口至美国的数量已经增加。
"Sectors like apparel and textiles, footwear, toys and games and cell phone manufacturing are becoming competitive industries in India and need to be encouraged," CII said.
CII表示:"服装和纺织品、鞋类、玩具和游戏以及手机制造业等行业正在成为印度具有竞争力的行业,需要得到支持。"
The chamber suggested that the trade dialogue with the US should be strategised taking into account India's competitive advantage in these products.
商会建议,印度应考虑到印度在这些产品上的竞争优势,来制定与美国的贸易对话战略。
Moreover, foreign direct investments from the US should be encouraged by boosting confidence of US firms in India's business climate, said CII, adding that this might necessitate addressing their concerns regarding non-tariff barriers in India for better long term outcomes.
此外,CII表示,应鼓励美国企业对印度商业环境的信心,从而鼓励来自美国的外国直接投资。CII补充称,这可能需要解决他们对印度非关税壁垒的担忧,以获得更好的长期结果。
In the domestic industry, it stated that it is important for India to enhance productivity while adding technology to its domestic production in the identified products.
在国内工业方面,它指出,印度急需提高生产率,同时为产品的国产增添技术含量。
CII examined 818 product lines where the US has raised tariffs for imports from China. Between 2012 and 2017, China's exports to the US have moved up the value chain with accelerated growth in high-technology items such as telecommunications equipment, automotive, cell phones, etc.
CII核对了818个产品系列,美国对中国进口的这些商品提高了关税。从2012年到2017年,中国对美出口已经向价值链上游移动,电信设备、汽车、手机等高科技产品的增长速度加快。
印度时报网友评论:
来源:三泰虎 http://www.santaihu.com/45752.html 译者:Joyceliu
外文:https://timesofindia.indiatimes.com/business/india-business/us-china-trade-war-can-make-indian-products-competitive/articleshow/65280304.cms
Nanksn

good for us as at last the Americans have realised that the Chinese were fooling around far too long..

太好了,最后,美国人终于意识到,中国人已经玩弄别的国家太长时间了。
Ashutosh

If we will self-manufacture for our country's large consumer market and will have to capable to export them, rather than import to China and usa will be worth exporting to them, then there will be no wealthy country after us, but we will have to make a lot of improvements for this, which only Modi can do.

如果我们为我们庞大的消费市场实现自产自销、自给自足,我们肯定有能力出口,而不是从中国进口,然后这世上就不会有比我们更富有的国家了,但我们为了这个目标必须做出许多努力,只有莫迪才能做到。
ps murthy

Lot of opportunity for India out there. Time to make the most of this opportunity.

印度面前摆着很多机会。是时候充分利用这些机会了。
SILENT OBSERVER

Chinese are hard working and very neat in finishing any products. Indians are good at table work like software, diamond industries, education. Life progress is about state of mind and Indians are very much lacking to match international standard is the fact. I personally failed to sale few of Indian products in USA market due to bad quality and bad packing and lost lots of money in year 1994. India should focus on R & D with its brain power and create military armaments hardware for export.

中国人工作努力,加工产品总是很有技术。印度人擅长办公桌工作,比如软件、钻石行业、教育。人生的进步是一种精神状态,印度人非常缺乏符合国际标准的精神状态。我自己就因为印度商品质量不好,包装不好,很难在美国市场上销售,所以在1994年亏了很多钱。印度应该用聪明才智专心搞研发,制造军用武器装备来出口。
Raj

High hopes! what kinda analysis is this? We've fostered generations of sleazy entrepreneurs & regulatory officials who are deep-rooted parasites in the system.

想得太美了吧!这是哪门子分析?我们培育了一代又一代的肮脏企业家和监管官,他们都是体制内根深蒂固的寄生虫。

We've a worthless education system that gives away high marks to everyone. No one passing through it has been challenged to think! It produces millions of youth who have some certificate yet have no useful knowledge. The reservations for the under-classes haven't satisfied their increased aspirations & yet aroused the ire of the truly deserving. The universities we've are rather hotbeds of politics rather than any learning.

我们的教育体系毫无价值,每个人都能得到高分。没有哪个通过考试的人能够好好思考!它只造就了数百万拥有证书却没有有用知识的年轻人。针对下层阶级的预留制并没有满足他们不断增长的愿望,但却激起了真正有资格的人的愤怒。我们的大学是政治的温床,而不是学习。

In all this, there is no one who values hard-work or invention. Everybody aspires to be rich without doing any work, or even by exploiting & deceiving others. Our great industries aren't known for their invention!

在这一切中,没有人重视努力工作或发明。每个人都渴望不劳而获,,或者通过剥削和欺骗他人成为富人。我们伟大的工业不以发明才能而闻名!

Really, we are a very long way behind either of China or the US. The idea that we could profit from their decline is absurd

的确,我们远远落后于中国或美国。那种认为我们可以从他们的衰落中获利的想法是荒谬的。
Indian potential

As usual, Indians always talk about their great potentials, only potentials, never any real products.

像往常一样,印度人总是谈论他们的巨大潜力,可也只有潜力,没有任何真正的产品。
Divided By

Government can not ban Chinese by any means. So it can be done only if Indians stop buying Chinese products. Choice is ours....

政府没有办法禁止中国商品入境。因此,只有印度人停止购买中国商品,这一目标才能实现。选择权在我们手上....
Himanshu

WE DON'T INNOVATE .... SO IT IS DIFFICULT TO GRASP THE OPPORTUNITY !AND WHY TRADE INDUSTRY BODY IS SAYING "SHOULD ..... ETC. "

我们不会创新....所以,要抓住这个机会很困难! 还有,为什么行业协会说应该之类的话。"

THE RIGHT THING FOR IT TO SAY IS ," LET US ........ TAKE ADVANTAGE OF THE AND AVAIL GOLDEN OPPORTUNITY , ARISEN .... "

对行业协会来说,正确的事情是:"让我们…………利用这次黄金机会,崛起...."
Rajaali

Well, where is production?

好吧,在哪里生产?
India goods

Opportunities for every country. Unfortunately, India has nothing to export except sl ve laborers and H1-B visa beggars.

这对每个国家都是机遇。不幸的是,除了努力劳工和H1-B签证乞丐之外,印度没有什么东西可以出口的。
vihin

Best time to get rid of Fekuji to get the best benefit of this trade environment.

这是摆脱莫迪的最佳时刻了,这样我们才能从这个贸易环境中得到最大收益。
Nalini

To begin with immediately stop importing products from China !!!!!!!!! .......

首先,立即停止从中国进口产品!!!!!!!.......
Jay

Forget India competitiveness ......unless collaboration among big corporates, Bank loan policy for Industry. In current financial scenario India is no more comparative. India is good market to consume that"s it.

忘了印度竞争力吧……除非大公司之间强强联手,银行的贷款政策向工业倾斜。在当前的金融形势下,印度不再具有可比性。印度是个很好的消费市场,这点倒是没错。
Vijay Banga

The quality offered by Vietnam, Thailand, Indonesia, Malaysia is far better than one offered by India , so also prices more #competitive, where is #space for exports.Plain talk makes no sense

越南、泰国、印尼、马来西亚商品的质量远好于印度,价格也更有竞争力,所以出口的空间也更大。这种空谈毫无意义
thari m.v.

If indians stop buying made China products then India will be super power

如果印度人不再购买中国制造的商品,那么印度将成为超级大国
truth is god god is truth

Another master stroke by Modi and all pigs also realize the effect of Modi and his rule of behind the scenes pulling strings to make Dragon China into a pigmy dog hahahahahah.

这是莫迪的又一个丰功伟绩,所有的猪佬儿也意识到了莫迪的影响和他在幕后运筹帷幄的能力,他把中国龙变成了一只小狗狗,哈哈哈哈哈哈。
Somnath Banerjee

Only if India can set up the Supply Chain and Infrastructure quickly. I believe with the GST in place and with the cast manufacturing capacity potential, the real bottlenecks are skilled personnel and Import/Export infrastructure. It is still just so difficult to import anything and export anything. On the personnel front Both the school education and higher education system needs a reboot. We have been going from good to bad to worse with students coming out with useless degrees and not capable of doing anything meaningful. The entire younger generation seems to have been misled by social media.

只有印度迅速建立起供应链和基础设施,这才有可能。我相信,随着商品服务税的实施和制造能力的潜力的实现,真正的瓶颈是熟练工人和进出口基础设施。现在的进口和出口都很难。在技工方面,学校教育和高等教育系统都需要调整。学生们手握无用的学位走出校园,却没有做任何有意义的事情的能力,这种情形每况愈下。整个年轻一代似乎都被社交媒体误导了。
Manju R

This will change the trade competition balance between India and China. A good opportunity for India to develop, grow and get stronger.

这将改变印度和中国之间的贸易竞争平衡。这是印度发展、成长、壮大的好机会。
Dilip

In recent times Pakistan''s textile export has increased. Bangladesh also exports cotton textiles. In recent times Pakistan exports more mangoes to Europe and America than India.india should make long term export friendly policies.

最近,巴基斯坦的纺织品出口增加了。孟加拉国还出口棉织品。最近,巴基斯坦向欧洲和美国出口的芒果比印度还多。印度应该制定长期的出口友好政策。
S Gopal Rao

The expansionist minded country China can be contained. Items hitherto being dumped by China can be reduced. For this, this is the opportunity to produce the best of the quality for use as well as export. The toppers of the country can be retained in the country for using their skilled knowledge by not only doing things by themselves but by training the citizens to produce qualitative products. This will raise productivity of the nation. Once we are in the right peddle, we continue to do so. This will attract many countries to purchase items from us. Foreign exchange will increase. Business will increase. Name it as ''Made in India''. Opportunities come once and we should avail them. Instead of our depending on China, we can depend on USA for export of our products. USA will safeguard our interests as is being done lately and will increase in due course and we can stand tall among the world toppers.

Jai Hind. Jai Bharat.

阔张主义的中国会被遏制住的。中国倾销的商品会慢慢减少。对于这一点,这是一个机会,可以生产出质量最优的出口商品。这个国家的顶尖人才可以留在这个国家,运用他们的技术知识,不仅可以自己好好干一番事业,还可以培训印度公民生产质量优良的产品。这将提高印度的生产率。一旦我们步入正轨,我们将继续发展。这将吸引许多国家向我们购买商品。我们获得的外汇将会增加。业务将会增加。这就是"印度制造"。机会只有一次,我们应该好好利用。我们与其依靠中国,不如依靠美国,出口我们的产品。美国将一如既往地维护我们的利益,我们将屹立于世界一流国家之列。
Anilk Khan

We urgently need to adopt international standards to domestic products so our goods can compete worldwide. GOI should change labour laws after the election next year, to allow Indian small & medium size businesses to compete. Lots of talk about improved governance but not much action since this go nment took over.

我们迫切需要对国内产品采用国际标准,这样我们的产品才能在世界范围内竞争。印度政府应该在明年大选后修改劳动法,允许印度中小企业参与竞争。政府总是谈论改善治理,但自本届政府上台以来,却没有采取多少行动。
Rakesh Goel

Bad days of China are ahead in business war with USA. New rule of business will rewritten to make equal level field for every where. Now cunning and unethical way of promotion of business which are followed by the China will not work. The dream of one belt- one road will shatter.

中美之间的商业战争正在发酵,摆在中国面前的日子不好过。新的贸易规则将重写,使每个国家都有相等的竞争机会。现在,中国狡猾而不道德的商业模式不再奏效。"一带一路"的梦想将会支离破碎。
Kinnoo

Quality of products needed, China will never come back.

这需要高质量的产品,中国没戏了。
Rohan

A Modi Media Jumla ! South Korea will be the biggest beneficiary.

莫迪的媒体又在做白日梦了!韩国才是最大的受益者。
Aditi Nometrics

In general, Indian products are better than chinese state-sponsor thieves. China cheats by providing subsidies and artificial currency manupilation. Not to mention, steals technologies, from everyone.

总的来说,印度的产品比中国资助的盗贼的产品要好。中国通过提供补贴和人为干预的方式来欺骗世界。更不用说,他们总是到处窃取技术。
Mv Rao

First focus must be on producing quality goods and services. Not just thos jagaad kind of cheap quality goods from Gujarath, Ludhiana etc.. Then we may think of competing with China. China only exports cheap goods to India Pakisthan and Srilanka. Because people in this region always want to live it cheap. That is the mindset.. Kaam chalaavoi kund.

第一个需要关注的肯定是生产高质量的商品和服务。不是那些来自古吉拉特邦,卢德希纳等的劣质商品。那么我们可以考虑和中国竞争了。中国的劣质商品只出口到印度和斯里兰卡。因为这个地区的人总是贪图便宜。这就是他们的心态。
Nice Guy

Keep Dreaming Bhakt sons of Whores. Under FEKU US exports are at all time high this year and trade deficit of US with India has fallen.

继续做梦吧。在莫迪的领导下,美国今年的出口一直处于高位,美国对印度的贸易逆差也有所下降。
India is smiling watching all.

印度微笑着注视着这些人。