5 NGO workers gang-raped at gunpoint in Jharkhand village
贾坎德邦一村庄5名非政府组织工作人员被持枪轮奸
RANCHI: Five women were gang-raped at gunpoint by at least half a dozen men on Tuesday when they were on a visit to a village in Khunti district to create awareness on migration and human trafficking. It came to light a day later when the survivors contacted a social worker, who informed the police.
兰契:周四,5名女子在昆蒂区一村庄被至少6名男子持枪轮奸,当时她们正在村里走访以提高村民对移民和人口贩卖的认识。第二天,幸存者联系的一名社会工作者通知了警方,该事件曝光。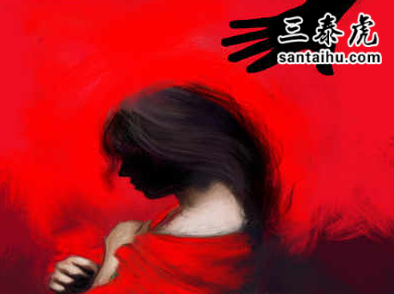 No arrests have been made so far. The police said they had identified suspects and have launched a hunt to nab them. The police on Thursday filed an FIR and Ranchi DIG Amol V Homkar formed three teams to probe the in dent that happened at Kochang village.
Preliminary investigations point towards the involvement of people associated with the Pathalgarhi movement in tribal villages of the state, according to the police. The movement involves putting up giant plaques that declare their gram sabhas as the only sovereign authority and bans 'outsiders' in their area.
到目前为止,尚未有人被逮捕。警方称,他们已经确定了嫌疑人,并展开了追捕行动。周四,警方已立案调查,兰契副检察长Amol V Homkar成立了三个小组来调查该起发生在Kochang村的事件。
警方称,初步调查显示,涉案人员和贾坎德邦部落村庄的Pathalgarhi运动有关联。该运动中参与者立起巨型石碑,以此宣布部落大会为其唯一的主权当局,并禁止"外来者"进入他们的区域。
"The survivors, in their statement, alleged that the accused threatened them not to enter the area without their permission to propagate the go nment's agenda," Homkar told TOI on Thursday.
On Tuesday, an NGO team went to perform a street play to create awareness on human trafficking in the village. A few unidentified men came and took them away on gunpoint in the same vehicle in which the performers had reached the village, she alleged.
周四,Homkar告知《印度时报》:"幸存者在她们的声明中称,被告人威胁她们未经允许不得进入该地区宣传政府的议程。"
周二,一非政府组织的团队到该村庄进行路演,以提高村民对人口贩卖的认识。幸存者称,几个身份不明的人过来后,用枪指着把她们带走,带走她们的那辆车和载她们到村子的是同一辆。
"The survivors said their male colleagues were beaten and made to drink their own urine before being locked up in the car. The culprits then took the survivors in the forest, gang-raped them and filmed the entire episode on their phones. The survivors said that they were held captive for four hours," she added.
Following intervention by the police headquarters, an emergency meeting of officers was held in Khunti on Wednesday. "We have identified the survivors and the men accompanying them. All of them are adults. An FIR has been lodged and a medical board has been set up. The board is conducting medical examination of the survivors," Homkar said on Thursday.
幸存者称,这些人殴打了她们的男同事并强迫他们喝自己的尿液,之后把她们的男同事锁在车里。然后,他们把幸存者带到森林里,对她们实施轮奸,还有用手机拍摄了整个过程,并囚禁了她们4个小时。
在警察总局的介入下,周三昆蒂区官员召开了紧急会议。周四,副监察长Homkar 称:"我们已经确定了幸存者和随行男同事的身份,他们都是成年人。我们已立案调查,并成立医疗小组对幸存者进行健康检查。"
印度时报读者评论
来源:http://www.santaihu.com/45357.html
Robin Pandey-Hyd-3 hours ago
Wherever BJP in power, there is lot of violence, hatred, rape and murder.
只要是人民党的地盘,就充斥着暴力、仇恨、强奸和谋杀。
Sanjoy Pandey-5 hours ago
All these rapists should be hanged immediately.
立即绞死这些强奸犯。
Lydon Cooper-4 hours ago
Such in dents don't happen without po iticians and police blessings
没有政客和警察的许可,这类事件就不会发生。
Ajith Benede-3 hours ago
I am surprised at this big horrible news not being the headline and reported like a small not so important news, shows that we have got used to rapes.
我很诧异这条可怕的新闻居然没上头条,好像报一条不重要的小新闻一样,这说明我们已经对强奸事件感到麻木了。
Hemant Gupta-5 hours ago
Animals should be treated like animals. There is no need to reform them. Let them be given severest punishment. They should be treated like animals.
动物就该受到动物的待遇。没必要对他们进行改造。让他们受到最严厉的惩罚,像对待动物一样对待他们。
Bharath Reddy-3 hours ago
Rape
National game of India
强奸,印度的国民游戏。
Ramesh Babu-3 hours ago
North Indian way of life. They even replaced their human mother by a cow. Expect worse from them. Opportunistic bejp is taking advantage of stupidnes of northies.
北印度人的生活方式。他们甚至用一头母牛取代了母亲。机会主义的人民党正在利用北印度人的愚蠢。
Sudhir Sugumar-4 hours ago
Most gang rape and rape held in northern Indian. Is go nment failed to civilization? and go nment failed to prect owmen in country?
大部分的轮奸和强奸都发生在北印度。政府不能维持社会的文明吗?不能保护国家的女性吗?
Aryan Thakur-3 hours ago
Castrate these rapists.
阉割这些强奸犯
SB -3 hours ago
Ye sare iss tarah ke news BJP rule states se hee kyun highlight he hai??? Ye kya po itically connected khule [email protected] ho haye jahan bhi BJP govt aate hai .. shameless BJP govt .. no law and order under their rule..
发生在人民党管的邦,无耻的人民党政府,在他们的治理下,没有法律和秩序可言。
Anonymous Anonymous-bangalore-5 hours ago
They do not even spare the NGO workers ...
他们连非政府组织的工作人员都不放过。
Subba Iyer Man Mani-Chennai-3 hours ago
What else do you expect in Jharkhand, UP, MP etc. God, have mercy !!!
在贾坎德邦、北方邦、中央邦这些地方,你还指望能发生什么?神啊,发发慈悲把!
Nikhil Haridas-5 hours ago
what the hell is wrong with our country???
我们这个国家到底出了什么问题??
Ravi Ingle-2 hours ago -
Jungle Raaj..in Jharkhand, Bihar, UP, MP....who said India will be Superpower...first of all I need to eliminate these scums from the society
在贾坎德邦、比哈尔邦、北方邦、中央邦就是这样。谁说印度能成超级大国?首先,我们应该把这些人渣从社会上清除。
Ipeeel-Hollywood-3 hours ago
oh God...just kill them
天啊,赶紧杀了他们。
Sreejit-4 hours ago
If the NGO workers were cows the mob would have hanged these rapers by now. We all are raised playing with friends of all the re gions but look at us now and look at all the comments too...Hindu Mus m Chr tians Dalits...Become Indians guys...Jai Hind!
如果这些非政府组织的工作人员是母牛,当地的徒们现在就会绞死这些强奸犯。我们都是从小和各个宗教的朋友一起玩耍长大的,但看看现在,……印度教徒、、基督徒、达利特构成了印度人…胜利属于印度!
Bindu Singh-4 hours ago
I am shocked how can think to do social work and they were raped. Shoot n sight order to wipe out such e ls out of the world.. Men donot understand the pain.
我很震惊,没想到做社工也会被强奸。为了把这类罪恶从世上清除,我们必须采取行动。男人是无法理解这种痛苦的。
Amandeep Singh-4 hours ago
Can''t we call them te rorts?
难道我们不能称他们为恐怖分子吗?
Mudi Ji-Gujriot-4 hours ago
North indian pigs will never change.
北印度人的禀性难移
Blockchain-5 hours ago
Cur their Pe***.....This is the only way to punish them... India is becoming horrible place where women are not at all safe...
阉了他们,这是对他们唯一的惩罚方式。印度这个地方越来越可怕了,女性在这没有安全可言。
Vishwajit Singh-2 hours ago
Without Po itical backing such in dents are not possible ...police will manipulate case as per their local leader oeder its better to hand over case to CBI ....state go nment should held responsible for such brutal acts
没有政治后台支持,这类事件是不可能发生的……警方将按当地领导的指示,操控这个案子。最好还是把案子交给中央调查局查 ....邦政府应该为这种残忍的行径负责。
Save India-4 hours ago
Send army for all out operation of such criminals before they commit more crimes and destroy lives of other innocents. don't waste time now, your inactions are killing this nation......
在这些犯罪分子犯下更多罪行并摧毁其他无辜者的生命之前,派人对他们进行彻查。不要浪费时间,你们的不作为正在扼杀这个国家…
Roopali Agashe-2 hours ago
hang them immediately without delay... absolutely dastardly
立即绞死他们,太卑鄙了
Pkm-Lagos-2 hours ago
You expect foreign female tourists to Jharkhand Bihar and UP. Hahaha
你们期待外国女性游客到贾坎德邦、比哈尔邦和北方邦旅游吧,哈哈..
Mahendra Sing Rajput-2 hours ago
People have been turning into wolves under BJP dispensation. It would take ages for Congress to bring them back into human state
在人民党的特许下,人们已经变成了狼。国大党需要花很长时间才能让他们做回正常人。
Rational Dravidian-Hyderabad, Andhra Pradesh-2 hours ago
It''s quite common in hindi belt. These guys are holding back India. Rapist northies strike again!!!
在印地语地带这种事相当普遍。这些人阻碍了印度的发展。强奸犯再次行动!
Hero-3 hours ago
please find them and there leader asap and hang them till death.
尽快找出这些人还有他们的首领,然后绞死他们
True Hindustani-Kolkata-4 hours ago
shameful to hear these kinds of news. Chr tian NGO worker's gang raped. nun raped. how do we show our face to the western world. all because of Mus ms .our Hindustan name spoils.modi to look into this very seriously. Chr tianity should not feel they are not safe in this country. I love Chr tianity and hates Is m.
听到这种消息真是可耻。的非政府组织工作人员被轮奸,修女都被强奸。我们如何面对西方世界。都是因为。毁了我们印度斯坦人的名声。莫迪应该严肃调查这件案子。不应该让徒觉得他们在这个国家是不安全的。我爱,讨厌ysl教。
Hindustan5447 Hindustan-2 hours ago -Follow
India is not a safe place for women.
对女性来说,印度不是个安全的地儿。
PakisareHomosandSuck -Blackie Gandu Pakistan-2 hours ago
Death penalty......no less!!!!
死刑,决不宽待!
Pkm-Lagos-2 hours ago
Dismiss the BJP go nment in Jharkhand as done in Kashmir. Both of them are failed states.
就像对克什米尔那样,解散贾坎德邦人民党政府。这两个邦都很失败。
Devinder Duhan-4 hours ago
equate rape with murder... death to the rapists...
强奸等同于谋杀……处死强奸犯
Jai670 Padhi-1 hour ago
BJP wants to subjugate people in Aurangazeb style - terrorize by ra defenseless women, girls .. Shame on BJP .. Janata Ra Party!
印度人民党想要用奥朗扎布那种残忍的方式征服人民——强奸手无寸铁的妇女、女孩、人民党真可耻…他们就是强奸党!
JOKER L-Visakhapatnam-1 hour ago
BJP ruling states UP, MP, JARKHAND, RAJASTHAN,... all are now become rape capitals of India. Shame on those people who ed them.
人民党执政的邦,像北方邦、中央邦、贾坎德邦、拉贾斯坦邦现在都成了印度的强奸之都。那些选他们的人应该感到羞愧。
Gstmd Kc-2 hours ago
BJPee state.
人民党管的邦
Concern Validated-2 hours ago
naxalites at it again..which NGO are they from can the paper inform..probably they went for conversion by missionaries
纳萨尔派分子又来了. .他们是来自哪个非政府组织的? 有书面通知吗?很可能他们是由传教士皈依的。