India resists lobbying by US payment firms to ease local data storage rules: Report
美国支付公司游说放宽本地数据存储规则 印度拒不让步
Reuters | Updated: May 29, 2018, 20:24 IST
NEW DELHI/HONG KONG: The Reserve Bank of India (RBI) is standing firm on a directive to compel global payment firms to store customer data in India, resisting calls from US companies to dilute an order they say would cost them millions of dollars, people familiar with the matter said.
新德里/:据知情人士透露,印度央行(RBI)强制全球支付公司在印存储客户数据,无视美国公司放宽标准的请求。美国公司称这一指令将花费数百万美元。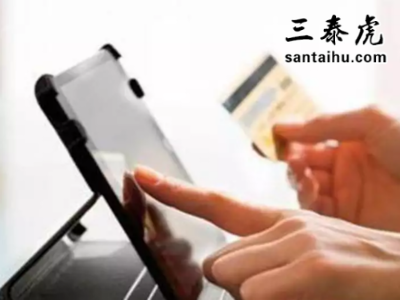 The payment companies are worried India's data onshoring move could set a precedent and nudge other major go nments to implement similar rules at a time when there is heightened scrutiny on how companies globally handle their customers' data.
这些支付公司担心,印度的数据存储行动可能会开创先例,并促使他国政府在对全球企业如何处理客户数据的问题加强审查之际,实施类似的规定。
The industry's tussle with the Reserve Bank also comes as Prime Minster Narendra Modi aggressively pushes digital and cashless modes of payment that leave an ronic trail as part of a campaign to crack down on the black economy.
该行业与印度央行的角力,正值总理纳伦德拉•莫迪积极推动数字化和无现金支付方式之际。莫迪总理将电子支付作为打击黑市经济活动的一部分。
While PM Modi's administration is working on a separate data prection law, foreign companies were caught off guard in April by the RBI's one-page directive that said all payments data should within six months be stored only in the country for "unfettered supervisory access".
尽管莫迪政府正在制定一项单独的数据保护法,但今年4月,印度央行的一页指令却让外国公司措手不及。该指令称,所有支付数据应在6个月内仅存于印度"不受限制的通道"。
The RBI said storing data locally would help "ensure better mon oring".
印度央行表示,存储本地数据将有助于"确保更好的"。
A joint lobbying effort by American Express Co, Mastercard Inc and Visa Inc to dilute or reverse the directive has failed to shift the central bank's position, with the RBI telling the firms in a meeting this month to comply, not compn, sources with direct knowledge told Reuters.
知情人士对路透社表示,美国运通、万事达和Visa公司联手游说印度,试图让印度放宽或撤销该指令,但未能改变央行的立场。RBI在本月的一次会议上要求这些公司应遵守该指令,而不要抱怨。
The RBI declined to comment, but a go nment source with direct knowledge confirmed the central bank was "unlikely to back down on its plans".
印度储备银行拒绝置评,但一位政府消息人士证实,央行"不太可能撤回其计划"。
INVESTMENT PLANS
投资计划
The card companies are nervous that the move will disrupt their investment plans, as millions of dollars are diverted from other projects in a scramble to open local data centres within six months.
信用卡公司担心此举会打乱他们的投资计划,因为6个月内,公司必须从其他项目上转移数百万美元用于设立本地数据中心。
"There is a feeling of helplessness and we will have to comply," said a source with direct knowledge of the meetings.
一位知情人士表示,"尽管有些无助,但我们必须遵守。"
"The suggestion that you need a disaster management back-up centre overseas just does not cut it," said the source, who declined to be identified. "This is not a small island nation that would get entirely crippled by a single natural disaster."
这位不愿透露姓名的消息人士说:"在海外建立你们的灾难管理备份中心,这是不可能的。印度不是一个小岛国,不会因为一场自然灾害而完全瘫痪。"
Mastercard said it was working with the industry to engage the RBI "to understand their need for access to domestic data and work towards a solution that meets the regulatory requirements" in line with global norms.
万事达表示,正与该行业合作,致力于让印度央行"了解万事达需要获取印度国内数据,并争取提出满足要求且符合全球标准的解决方案"。
Visa declined to comment, while American Express did not respond to a request for comment.
Visa拒绝置评,美国运通也没有回应置评请求。
The move would not impact local players such as Softbank Group-backed Indian digital payments firm Paytm, as well as homegrown card payment network RuPay, which competes with the likes of Visa and Mastercard, as they already store their data in India.
此举不会影响本地支付公司,如软银集团支持的印度数字支付公司Paytm,以及本土信用卡支付网络RuPay等Visa和万事达的竞争者,因为他们的数据存储在印度。
"ONLY IN INDIA"
"仅在印度"
The industry says India's proposed data storage rules would be among the world's most restrictive.
该行业表示,印度拟议的数据存储规则将是全球最具限制性的。
also tightened cyber regulation in the past year, formalising new rules that require firms to store data locally. None of the global payment card companies, however, operate in the domestic market yet.
在过去一年也加强了网络,制定了要求企业在本地存储数据的新规定。然而,全球支付卡公司都没有在国内市场运作。
Countries such as Russia and Indonesia also have an onshore data storage requirement, but they do not restrict companies from transfer of transactions data offshore as well, according to lobby group US-India Business Council (USIBC), which counts the three US card companies among its members.
据游说集团美印商务委员会称,俄罗斯和印尼等国也有本地数据存储需求,但它们并不限制企业将交易数据转移到海外。三大美国信用卡公司都是该委员会成员。
Global payment firms currently store and process Indian transactions outside the country and a major concern to the industry is a clause in the RBI's order that asks for data to be stored "only in India", two sources said.
两名消息人士称,全球支付公司目前在印度以外的地方存储和处理印度的交易,而该行业的一个主要担忧是印度央行指令中的一项条款,要求"仅在印度"存储数据。
That, according to the industry, would restrict the transfer of data needed to effectively detect and analyse global fraud patterns, and make India more vulnerable to financial crime.
该行业表示,这将限制有效检测和分析全球欺诈模式所需的数据转移,并使印度更容易受到金融犯罪的影响。
In a letter dated May 3, seen by Reuters, the USIBC pressed the RBI for a "reversal or an indefinite stay" of its directive, which it said would make India's payments ecosy em more prone to cyber-attacks.
路透社表示,美印商务委员于5月3日致函印度央行,要求印度储备银行"撤回或无限期搁置"该指令。该信函称,这将使印度的支付系统更容易遭受网络攻击。
It also urged the RBI to remove any restriction on transferring the data outside India and specify the time period for which the data needed to be stored locally.
它还敦促印度央行取消对在印度以外地区转移数据的限制,并规定需要在当地储存数据的时间期限。
An industry executive at a US payments firm said while the RBI was likely to soon issue clarifications to address some of their concerns, but it would not change the notification's implementation date.
美国支付公司的一位高管表示,尽管印度央行可能很快会澄清他们的一些担忧,但不会改变通知的实施日期。
In an earnings call last month, Visa CEO Alfred Kelly Jr. referred to the RBI's six-month deadline as a "tough timeframe".
在上个月的财报电话会议上,Visa公司首席执行官阿尔弗雷德•凯利将RBI的六个月期限称为"艰难的时间表"。
The directive comes as more people in India are switching to plastic money, partly driven by the PM Modi's decision to replace high-value currency nes in November 2016, since when the go nment has aggressively discouraged cash transactions.
该指令出台之际,印度越来越多的人开始转向使用信用卡,这一定程度上是由于印度总理莫迪在2016年11月决定取代高面值纸币。从那时起,印度政府就一直在积极提倡非现金交易。
In March, Indians clocked transactions worth $52 billion using their 900 million credit and debit cards, nearly double the amount recorded in November 2016, data from the RBI showed.
印度央行的数据显示,今年3月,印度人用9亿张信用卡和借记卡进行了价值520亿美元的交易,比2016年11月记录的金额翻了一倍。
But fraud is a concern too. The RBI recorded 57,411 cases of card fraud totalling $43 million in the three years to December 2017, according to a Right to Information response seen by Reuters.
但欺诈也是一个问题。据路透社称,截至2017年12月的3年时间里,印度央行共记录了57,411宗信用卡诈骗案,涉案金额达4300万美元。
The RBI in April said the payment ecosy em in India had "expanded considerably", making it necessary to ensure "the safety and security" of data.
印度央行今年4月表示,印度的支付系统"大幅",因此有必要确保数据的"安全性"。
印度时报读者的评论:
来源:http://www.santaihu.com/45118.html
外文:https://timesofindia.indiatimes.com
Gaurav Barman
747
Gaurav-India-12 hours ago
Modi is a dynamic leader of this era. He is no less than Martin Luther or Roosevelt of current time. India is blessed to have a leader of such a strong stature
莫迪是这个时代的领袖。不亚于马丁·路德或罗斯福。印度有幸拥有如此强大的领导人。
Siv Sarkar
21973
Siv Sarkar-11 hours ago
This is the new shining India; where India dictates, America complies! Thanks to Modiji!
大放光彩的印度;印度发布的指定,美国得遵守。。感谢莫迪。
Shivinder Singh Saini
1978
Shivinder-12 hours ago-Follow
Now we have a stand.....
now I feel like we are in the world of superpowers.....
现在我们也有立场了。。。
感觉印度已经晋升世界超级大国的行列了
Mithun Sanyal
4136
Mithun Sanyal-12 hours ago-Follow
When the US can dictate terms of kee data of certain sector inside the US geography whats wrong in other countries asking the same
如果美国可以要求在美国地理范围内存储数据,其他国家为什么不能提同样的要求?
5 Rajesh Mahajan
814
rajesh mahajan-11 hours ago-Follow
Need more term to modi
支持莫迪连任